BisayaBulletin.com

From our little Visayan corner to the global community...

Author's Night 2009

Written by  Annie B. Steele

May 2, 2009

Once again, we celebrate the printed and spoken words of the various five authors on the eve of the Los Angeles Festival of Books.  Launching the publication of five new books by Filipino American authors including a book with relevance to the Philippine War by an American author, Authors Night 2009 is sponsored by Philippine Expressions Bookshop in its 25th anniversary in collaboration with the Philippine Consulate General of Los Angeles.

Linda Nietes, owner of Philippine Expressions Bookshop gave the welcome and introductions followed by Consul General Mary Jo Bernardo-Aragon's greetings to the authors and guests of the said event.  Featured authors gave book talks and readings: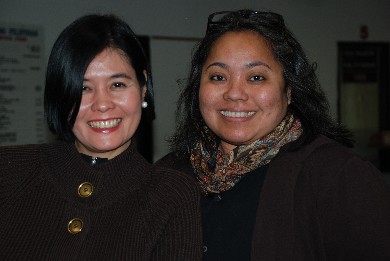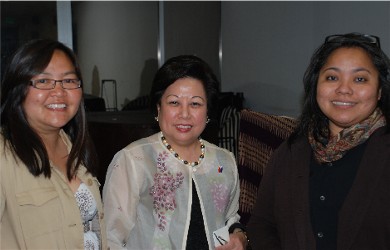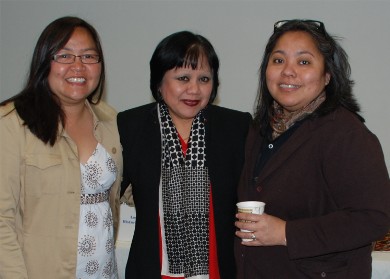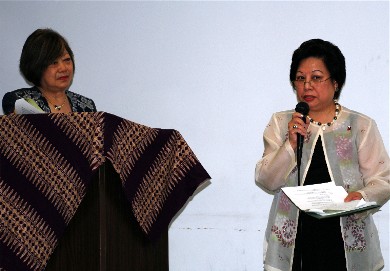 Los Angeles Historic Filipinotown

By Carina Monica Montoya

"LA historical organizations and Filipino families who settled in and around the Temple-Beverly Corridor in the early years…"

A Lovely Little War:  Life in a Japanese Prison Camp

Through the Eyes of a Child

By Angus Lorenzen

"His memoirs at age 7 who fled Japanese-occupied North China with his sister and mother days before Pearl Harbor attack, only to be captured and held prisoner in Manila for more than three years…"

Portents and Promises:  Echoes of Politics, People, and Places

Poems by Estrella Besinga Sybinsky

"A collection of free verse that encourages reflection and thought, and how the magnitude of suffering compels humanity to address deeper issues on the human condition…"

The Philippine Jeepney:  A Filipino Family Metaphor

By Penelope V. Flores, Ph.D., co-author

"The Philippine Jeepney as a metaphor for understanding the Filipino American family…"

Food Tour:  A Culinary Journal – By Claude Tayag

Kulinarya:  A Guidebook to Philippine Cuisine

By Claude Tayag, co-author

"A journey through the Philippines that explores culinary cultures of Pampanga, Manila, Ormoc (Leyte), Davao, and the rest of the country…"

Our highlights of the evening are Estrella Besinga Sybinsky, a Cebuana whose roots hail from Guindulman Bohol (see separate article), and Claude Tayag, well-known painter, sculptor, furniture designer, a handy chef, food and travel columnist who once hosted Anthony Bourdain's "No Reservation" tour in Manila and Pampanga.

Consul General Mary Jo Aragon flanked by BBC's Stella Peyton and May Mediano

Event organizer, Linda Nietes and Congen Mary Jo

Bisaya author Estrella Sybinsky flanked by Stella Peyton & May

Mary Anne Tayag, Claude Tayag's wife and May