BisayaBulletin.com

From our little Visayan corner to the global community...

A Power Gathering of Filipino Women in LA

by Teresa Martinez Sepulveda

June 6, 2008

A power conclave of prominent Filipino women gathered at the Port's O' Call in San Pedro, CA last April 12, 2008 in celebration of International Women's History Month. The moving force behind the meeting was cultural activist Linda Nietes, who hails from Antique and grew up in Manila.

The main honoree, Los Angeles Consul General Mary Jo Bernardo Aragon talked on the Philippine Consulate's work in society, providing service to Filipino nationals in need of assistance and how they strive to be "friends to the community".  A community that extends from  Southern California, Southern Nevada, New Mexico, Arizona, and  Texas.  She touched on overseas absentee voting, registration for which will soon be open at the consulate, the program for dual citizenship for Filipino-Americans and support for Veterans Benefits Enhancement Act. Accompanying the Consul General were members of the Consular Staff – Vice Consul Charmaine Serna Chua, who also heads the Legal Department, and Cultural Officer Rowena Sierra.

Consul Mary Jo Bernardo Aragon spoke of her roots, which include relatives from Bacolod on the Bernardo side.  She attended St. Rita College in Manila in her formative years through 3rd year high school and continued to finish her final year in Vienna, Austria.  She earned her Bachelor's Degree in Germany and undertook further studies in London.  Her diverse multi-cultural experiences served her well when she entered into government service in 1979, later moving on to Foreign Service in 1994, where she held various administrative positions before assuming her current post as Philippine Consul General in Los Angeles. 

After her speech, Jim Dean, Mayor of the City of Carson, presented a plaque designating Consul General Aragon as an "Honorary Citizen of the City of Carson" together with a symbolic key to the city.  Carson in Los Angeles County is home to a large number of Filipino-Americans.

An introduction of book authors was given and each talked about their respective new literature release. An open forum followed wherein Linda invited everyone to come to the podium and share their advocacy. A lively discourse soon ensued, firing up everyone and shifting the crowd to high gear. The room was soon ablaze with network intensity.  I found myself sharing an impromptu introduction to Beach House, a recently launched coffee table book available at BisayaBulletin.com which pays tribute to Cebuano architecture by the sea.  The book is published by Zee Publication with Jing Ramos as Executive Editor and Eva Gullas as the Publisher. 

I would like to thank Linda Nietes and husband Robert for spearheading this power gathering.  Linda is known for blazing the trail in promoting Philippine books in America, a mission she continues to undertake passionately for 24 years now.  She is the proprietor of Philippine Expressions Bookshop, a mail order company dedicated to Filipino-Americans in search of their roots.

A special thank you is extended to Marissa De Los Santos-Cordeta, who hails from Tacloban,  for prompting Bisayabulletin.com to take part at this event.

It is truly an honor to meet and associate with strong and talented women.  From a handful in 2005, Linda's gathering has grown to 80, a number that has grown exponentially from inception.  More power to the ladies for sharing their ways of giving back to their communities whether here in the USA, in the global community or to the Philippines. Our best wishes to Consul General Mary Jo Bernardo Aragon and her staff for their ardent vocation to Filipino nationals.  And to the rest of the women who attended, including a few brave men, kudos!  It was a time worthwhile and well spent.

Photo credits:

Therese Antigua-Gordon, Josie Castro, Teresa Sepulveda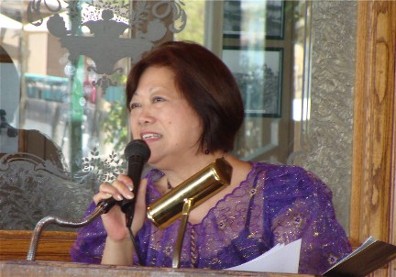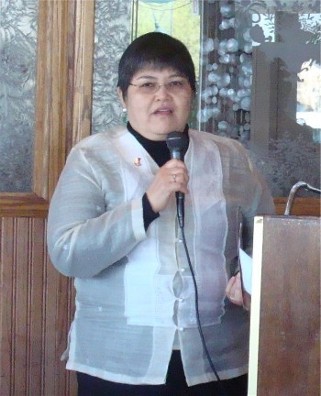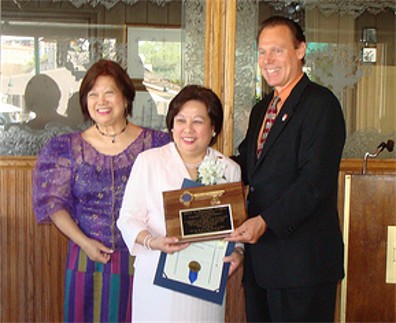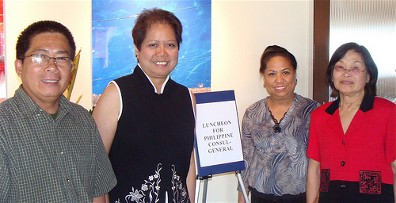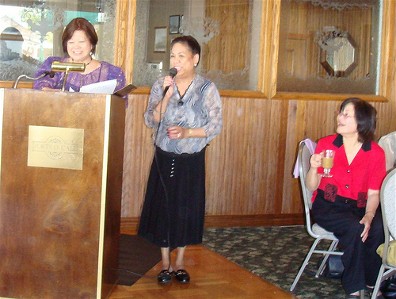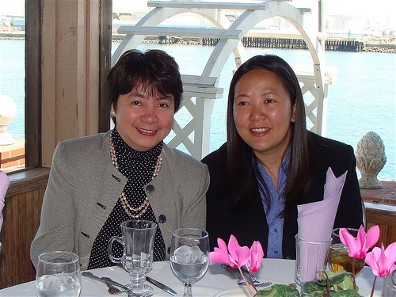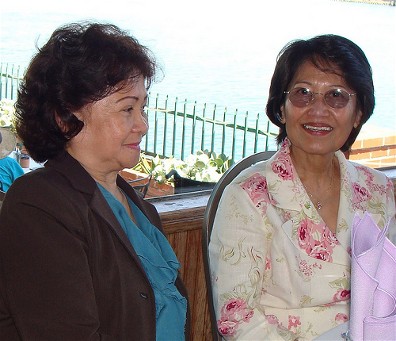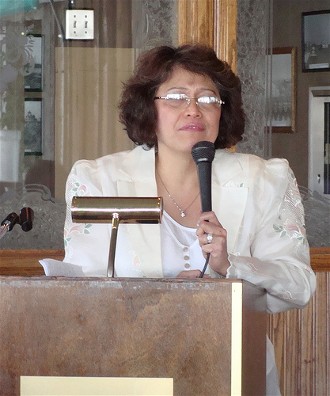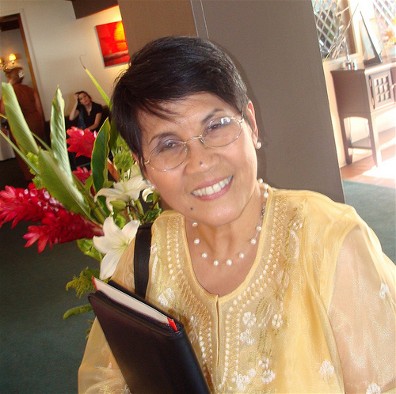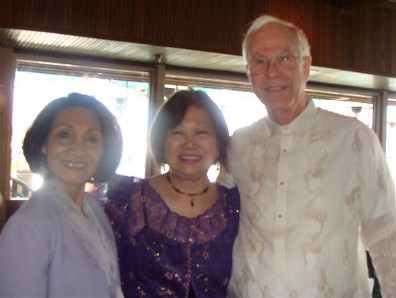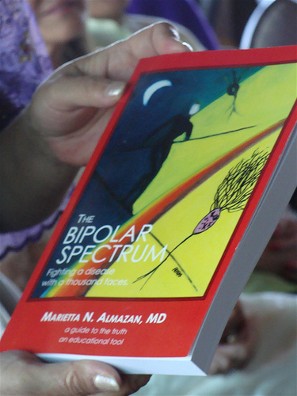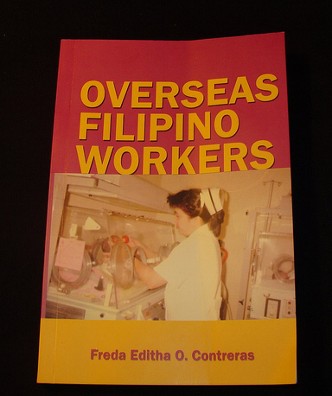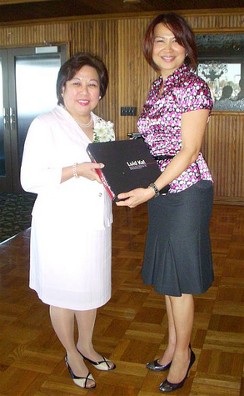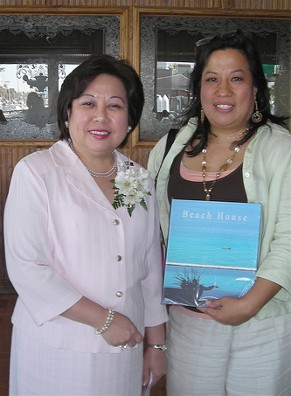 "Cultural activist" "Linda Nietes" welcomes everyone

Prosy Abaquez-Delacruz, JD, former LA City Civil  Service Commissioner (2005-2007) introduces Consul General Aragon. Prosy's sister Sion was ConGen's high school classmate

Mayor Jim Dear presents  ConGen Aragon a symbolic key to the city and plaque naming her as "Honorary Citizen of Carson"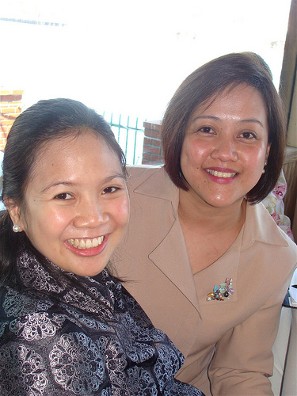 Consulate Cultural officer Rowena T. Sierra (right) and Vice Consul Charmaine Serna Chua (left) who heads the Legal Department

L-R Josefina Kautzman (Feliz Health Care), Vice Consul Charmaine Serna Chua, Dahlia T. Mecenas, Perlita Rasing (SEC), Consulate Cultural Officer Rowena Sierra, Marietta F. Vidal, Lita B. Sekerak

Siliman University Alumni Association from San Diego, CA "gang of four", Teogenes Tawagon, Laarni Gularek, Amelia Buluran and Fely Narvaez

Marisa de los Santos-Cordeta checks out books on "Postcards from Cebu" and  "Beaches" at the networking table

Linda with  Amelia Buluran who introduces the group from Siliman University  as colleague, Fely Narvaez looking on

Florence Ramos and Therese Antigua-Gordon

Mea Brillantes Agatep-Enrico author of Under His wings, an autobiography and inspirational book and fellow guest

Marieta A. N. Almazan, MD  author of "The Bipolar Spectrum: Fighting a Disease with a Thousand Faces"

Guila Maramba, Charter and Founding Member of Rotary Club Historic Filipinotown, Los Angeles

Mayor Jim Dear of Carson, Teresa Sepulveda,  Evelyn Sia_ former Cebuana beauty queen, Amanda Bueno_ research analyst of First 5 LA, funding agency for the well being of children 0-5 years old and their families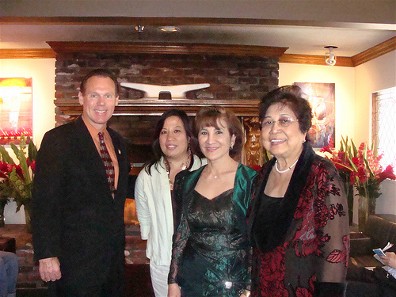 Brenda J. Cohen, RN, BS. CNOR president of Philippine Nurses Association of Southern California with Linda and husband Robert J. Little, Jr.

Overseas Filipino Workers by Freda Editha O. Contreras "This collection captures Freda's love and dedication to the lives and cause of fellow overseas Filipino workers. Through the stories and insights she shared in her column in suite101.com, she became the voice of thousands of hardwoking kababayans pursuing their hopes and dreams while facing tough challenges in foreign soil."  quote Ruby Bayan, Freelance Writer, USA

Josie Castro of PamagCUSA an organization that advances good citizenship, presents Luid Ka to ConGen MaryJo

Consul General MaryJo Aragon  and Teresa Sepulveda with Beach House book

Video of Congen Aragon's Speech