BisayaBulletin.com

From our little Visayan corner to the global community...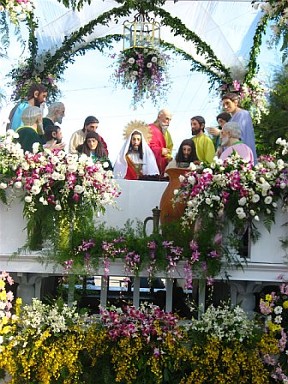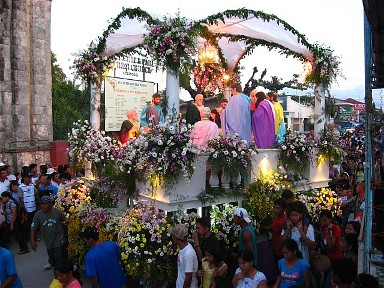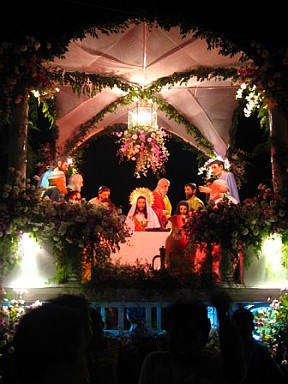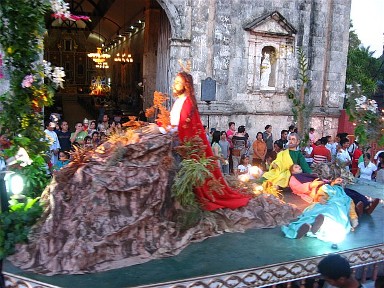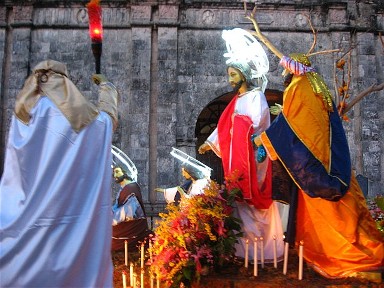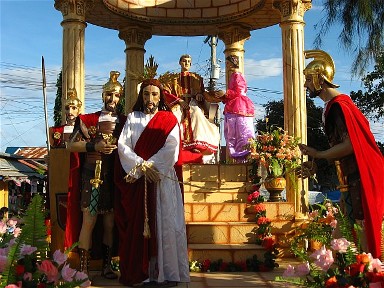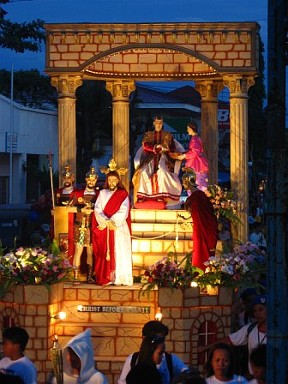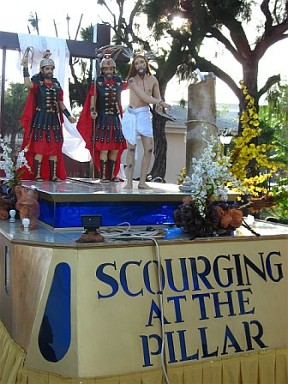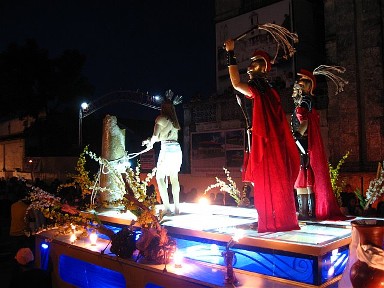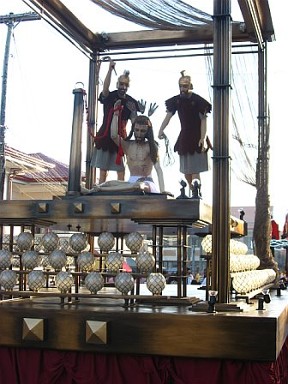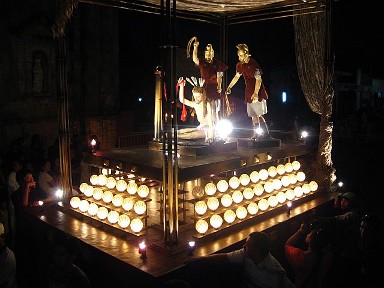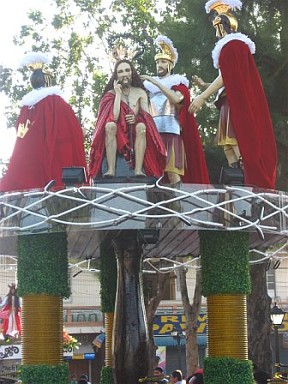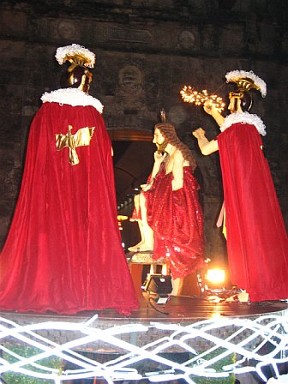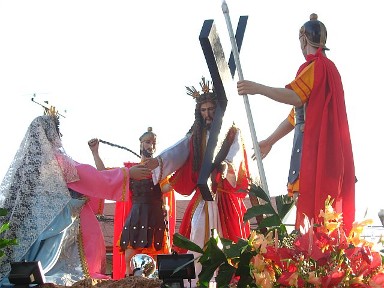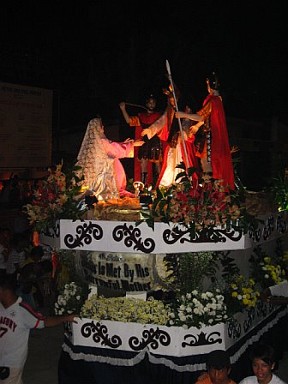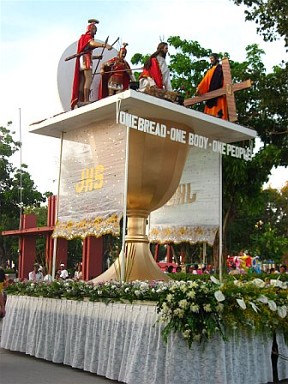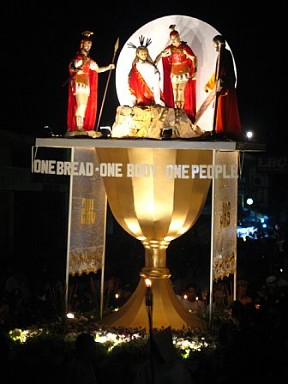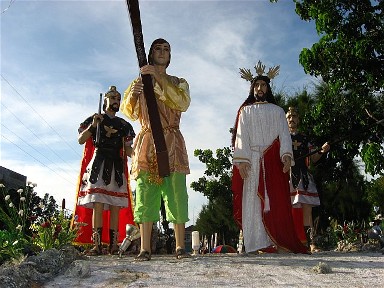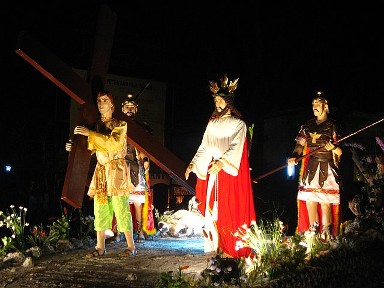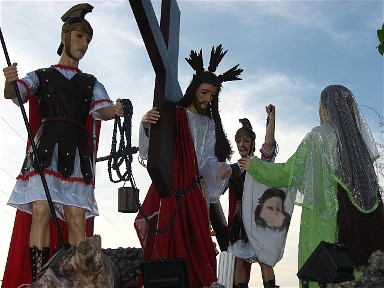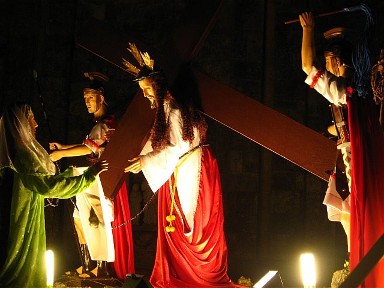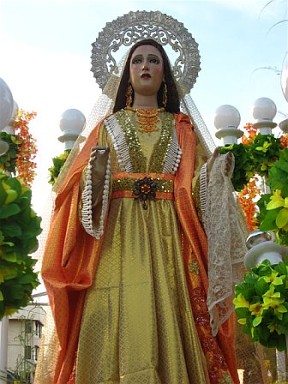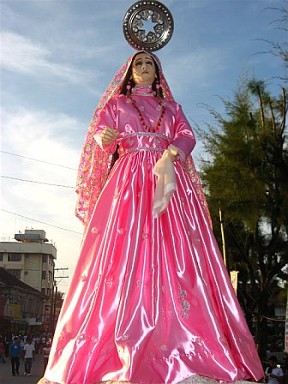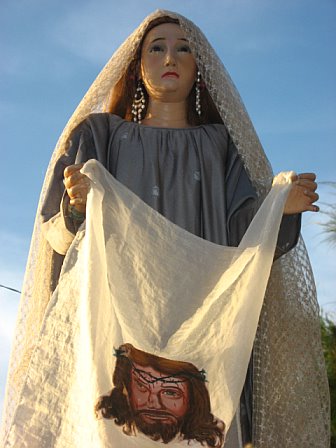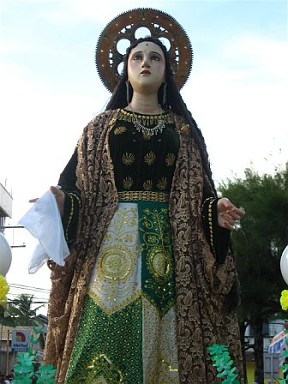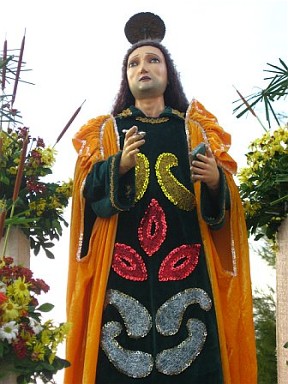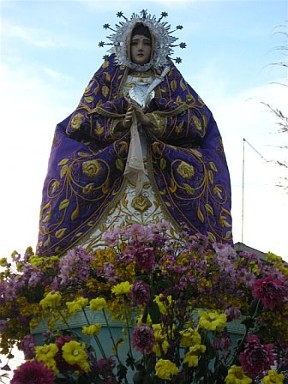 Comments:

*My Memories of Semana Santa in Bantayan

The long 3 hour trip through dusty and treacherous roads.

Hopping from banca to ferry during low tide.

The listing of the ferry when huge waves slams into the bow.

Landing into Santa Fe pier welcomed by tricycles and cargo trucks.

Riding on the cargo truck atop rice sacks towards town.

Driving into dusty Bantayan town and staying at a relative's house.

Visiting the old Bantayan Church on Holy Thursday.

Looking through the wood rails in the big old wooden house located at one corner of the church square.

Angling for a strategic position to get a good view of the procession.

Watching the procession while listening to the hum of prayers around me.

Watching the lifelike religious images depicting the different stations of the cross.

Hearing the loud hum of the wheeled generators dragged behind the "caro".

Smelling the diesel fumes from the generators and smoke from the candles.

Eating lechon during good Friday.

Feasting on "sinugbang kitong" and mountains of deep sea "kasag".

Learning to play mahjong in a house lighted by "Petromax"

Going to "Sugar Beach on Black Saturday.

The somber trip back to the city on Easter Sunday...

These are but snatches of my childhood memories of Semana Santa in Bantayan. My memories have been dimmed by many years of living in a faraway land and of not visiting Bantayan during Holy week.

But thanks to Joe Medida—through his photos, my memories of the island up north are once again--vivid and vibrant. Now I can sit back and enjoy the newly reformatted movie of memories through my mind!-- Stella A. Peyton

*Semana santa is a special religious event nationwide. But in Bantayan it is so much more. The church is one of the oldest in Cebu and those caros date back to Mampor. My grandfather was born there and my father grew up there. My greatgrandfather was the church organista - and if someone can help me find his compositions, I would be most grateful. - Dr Ed Gamboa

Write your comments here:

Email:

Related Links:

Katapusang Panihapon ("The Last Supper") {Villo family} [Tinong's Bakery]

Katapusang Panihapon ("The Last Supper") {Villo family} [Tinong's Bakery]

Katapusang Panihapon ("The Last Supper") {Villo family} [Tinong's Bakery]

Pag-ampo sa Tanaman sa Getsemani ("Agony in the Garden") {Montemar family}

Ang Pagbudhi ni Judas kang Jesus ("Ang Paglu-ib") ("The Betrayal") {Gillamac family} [Gillamac Trading]

Ang Pagbudhi ni Judas kang Jesus ("Ang Paglu-ib") ("The Betrayal") {Gillamac family} [Gillamac Trading]

Ang Paghukom ni Pilato kang Jesus ("Christ before Pilate") {Tinga family}

Ang Paghukom ni Pilato kang Jesus ("Christ before Pilate") {Tinga family}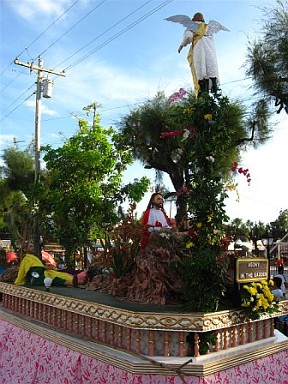 Pag-ampo sa Tanaman sa Getsemani ("Agony in the Garden") {Montemar family}

Ang Pagga-id ni Jesus sa Haligi nga Bato ("Scourging at the Pillar") {Arcenas family}

Ang Paghampak ni Jesus sa Haligi nga Bato {Escalona & Carabio families}

Ang Paghampak ni Jesus sa Haligi nga Bato {Escalona & Carabio families}

Ang Pagga-id ni Jesus sa Haligi nga Bato ("Scourging at the Pillar") {Arcenas family}

Ang Pagpas-an ni Jesus sa Krus ("Jesus Is Met by His Sorrowful Mother") {Nolasco family}

Ang Pagpurong-purong ni Jesus sa Tunok {Du family} [Bishop John Du]

Ang Pagpurong-purong ni Jesus sa Tunok {Du family} [Bishop John Du]

Ang Pagpas-an ni Jesus sa Krus ("Jesus Is Met by His Sorrowful Mother") {Nolasco family}

Ang Paghisukamod ni Jesus ("One Bread-One Body-One People") {Escario family} [Mayor]

Ang Paghisukamod ni Jesus ("One Bread-One Body-One People") {Escario family} [Mayor]

Ang Pagtabang Pagpas-an ni Simon Cereneo sa Krus ni Jesus ("Simon of Cyrene helps Jesus carry His Cross") {Desamparado family}

Ang Pagpahid ni Veronica sa Nawong ni Jesus {Pacina family}

Ang Pagtabang Pagpas-an ni Simon Cereneo sa Krus ni Jesus ("Simon of Cyrene helps Jesus carry His Cross") {Desamparado family}

Ang Pagpahid ni Veronica sa Nawong ni Jesus {Pacina family}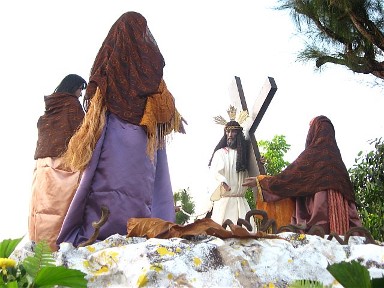 Ang Pagtagbo sa mga Babaye sa Jerusalem ("Jesus Meets the Women of Jerusalem") {Ybanez family}

Sta. Veronica {Batuhan family}

Salome ("Maria Salome") {Rodulfo & Salome Escario}

Martha {Duragos & Valendez families}

Dolorosa {Holganza family}

San Juan ("St. John the Evangelist") {May family}

Magdalena ("Mary Magdalene") {Abello family}

Semana Santa sa Bantayan 2008

Photos by Joe Medida

April 13, 2008