BisayaBulletin.com

From our little Visayan corner to the global community

Fiesta Senor Santo Nino at St. Pius V Church in Buena Park, California

by May Toling Mediano, January 31, 2008

Hundreds  of devotees gather to celebrate the 14th annual feast of Santo Nino at the St. Pius V Church in Buena Park, CA.  The concelebrated 10am mass was led by Bishop Dominic Luong of Orange, CA, together with Fr. Ed Baker, Fr. John Saldanha, and the parish priest, Fr. Ted Olson.  Immediately after the mass was a procession of the Virgin Mary and the Santo Nino, followed by a cultural mardi gras bringing home the traditional sinulog dance against the familiar beat of the drums.

You cannot imagine how overwhelmingly hundreds of devotees flock to this annual event increasing in size and prominence each year.  The reception was well equipped to accomodate the crowd, from smiling servers serving our traditional favorites to the long line that was very efficient and orderly.  The food and drinks were abundant that it miraculously fed everyone to my amazement.  During the course of our lunch, entertainment was provided with a sing and dance number to "Pobreng Alindahaw" and quickly as everyone was settled, a presentation of the traditional Sinulog dancing kicked off.

The participating dance troupe were from Compton, Inglewood, the Kahiusa Dancers of Hilongos Leyte, and a Cebuano group with a father carrying his 9 month old child symbolizing the Santo Nino costumed in red cape and crown. I am mesmerized at the capability of a long time photographer, Pong, who is very quick and comfortable in his craft; a media person, Rene Racal from Action Radyo Cebu who also did his coverage; Robert Lim and his wife Annette, whom I get to see again after the erstwhile KAHIUSA fiesta write-up.  And to the rest whom in some way did partake in covering this event, it is a fulfillment of a devotion that one just have to understand and feel without question. 

As we witness this event, we reminisce the bigger picture that is happening in our homeland and realize that we are unified in one devotion wherever we may be.  It is a celebration of the Little Child, whom is so freely giving to our petitions, such that for as long as we ask, much is truly given.  Viva Senor!

For more information regarding the Sinulog celebration, please email TFSiongco@aol.com.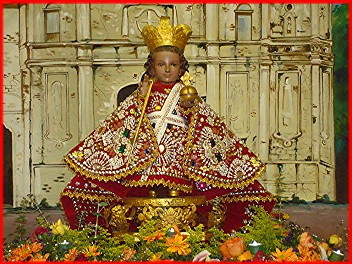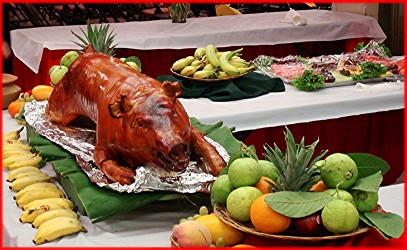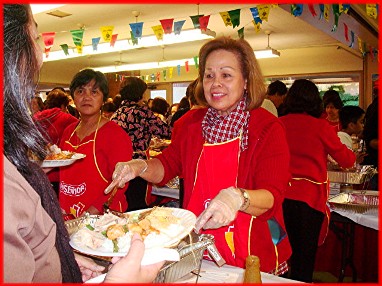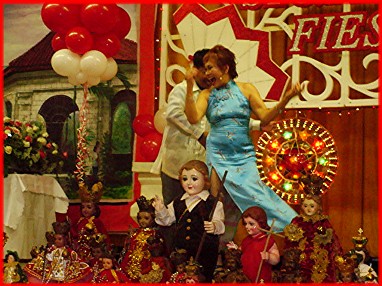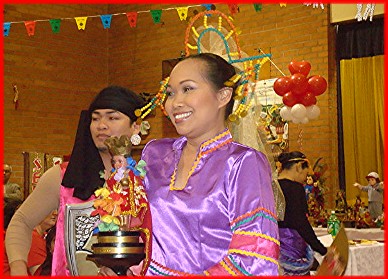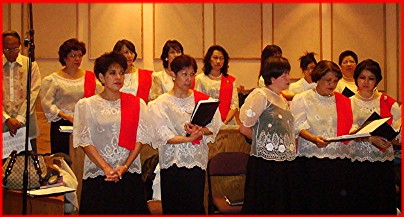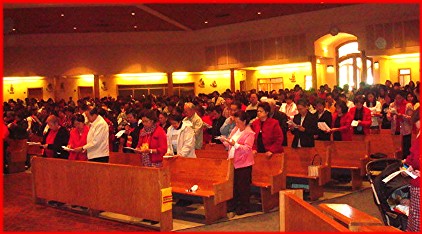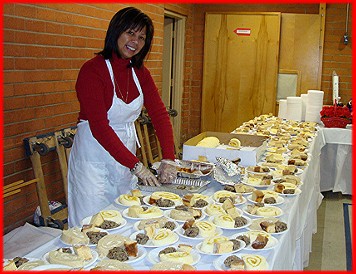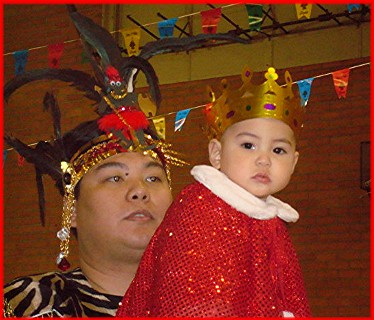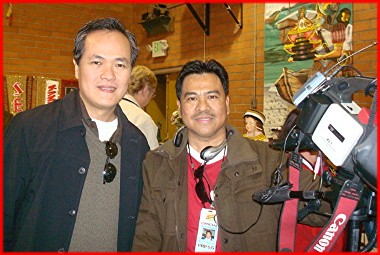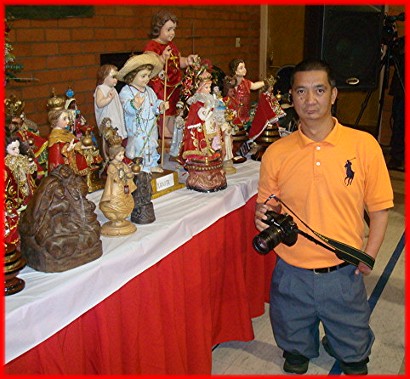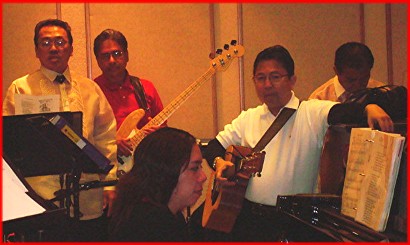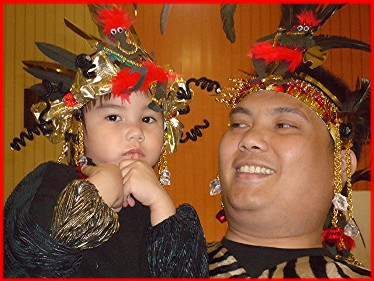 Mass at St. Pius V Church

Musical Director and Accompanists

Sinulog Dance Troupe from Cebu

Sinulog Dance Symbolizing the Santo Nino

Sinulog Dance Troupe of Hilongos, Leyte

Sing and Dance Number "Pobreng Alindahaw"

KAHIUSA Dance Troupe "Queen Juana"

Efficient Service at the Dessert Table

An Oponganon at your service.

Robert Lim and Rene Racal of Radyo Action Cebu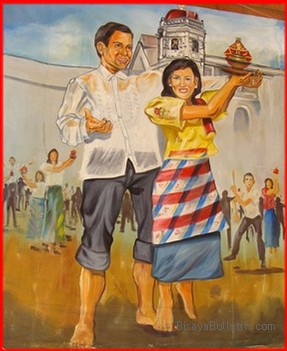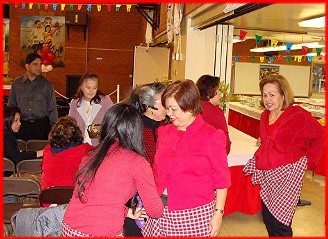 Prepping for the Sinulog reception