BisayaBulletin.com

From our little Visayan corner to the global community...

Tubigon Association of Southern California 2nd Annual Celebration

Written by May T. Mediano

June 29, 2008

The Tubigon Association of Southern California celebrated its 2nd annual Feast Day of their patron, St. Isidore, the Laborer last May 3, 2008. After the nine Saturdays of novena, the time and effort for its success culminated in a dinner and dance party held at the Whaley Park Social Hall, Long Beach, CA.  It was a fun filled night that started with a Holy Mass officiated by Fr. Oscar Camomot, followed by an elaborate feast, dancing, and raffle prizes given out to the lucky winners by Josie Mante Mananquil. 

The event made possible by key players for its eventful success starting with Mike Collyer as the emcee, Scharette Galang leading the Philippine and US National Anthems, Bernie "Narding" Baura and Bob Galang who welcomed and greeted the members and guests, Jojie Terce for the photo shoot, and the Dynamic Touch live band playing to the tunes of ballroom and hiphop music much to the delight of the ballroom dancers and the "hip" teeners.  The fiesta celebration did not end that night but continued its observance followed by a picnic at Lake Perris from 8am till 2pm.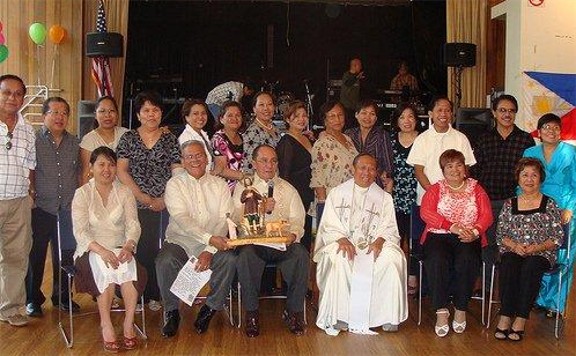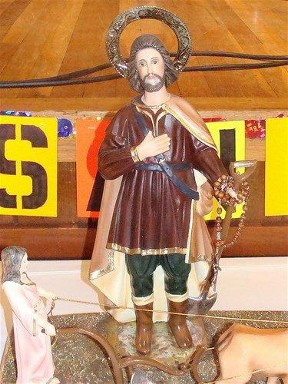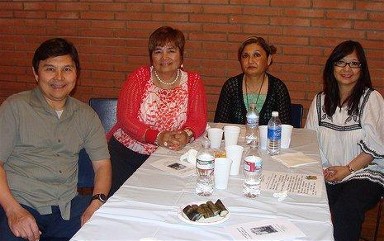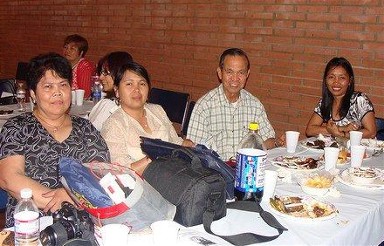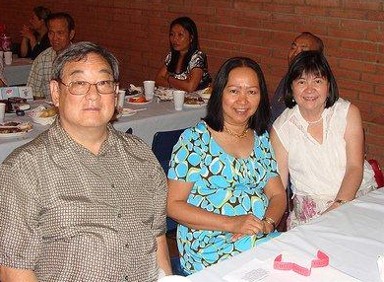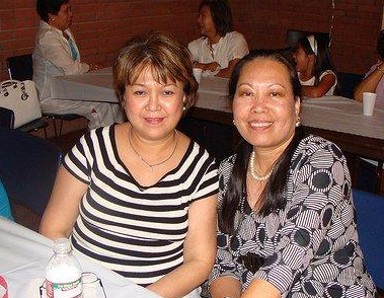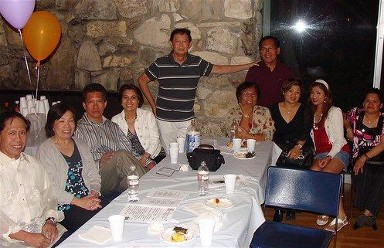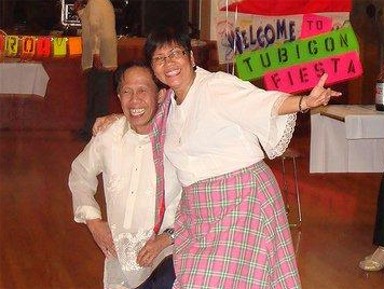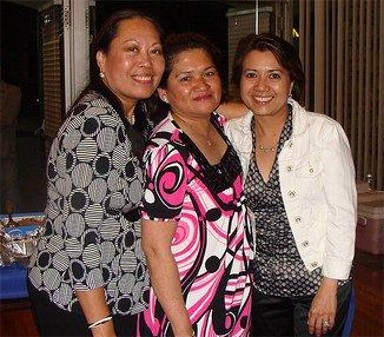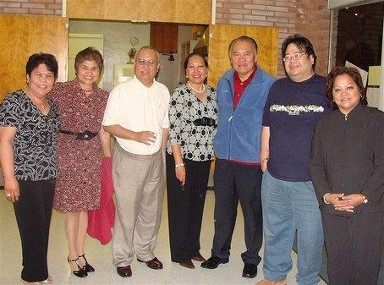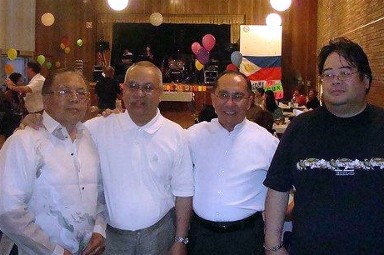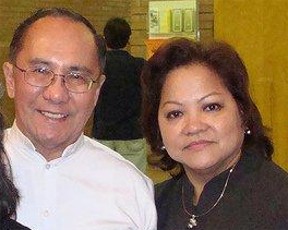 Officers and Organizers of the Tubigon Association of Southern California

St. Isidore, the Laborer (Sr. San Isidro Labrador)

Wildan Caberetulan, Emmie Yumo, Baby Datuin, and Guest

Josie Mante-Mananquil, Juna Cervantes, Rolando Carpentero, and Lori Sosa

Gene and Ruth Price, Carol Jaras, and Josie Mante-Mananquil

Roger & Andrea Nakazawa, Gemma Mayol

Margo Sanchez and Scharette Galang

Mario & Lilia Abella, Reedenn & Lorna Obejero, Lito Rara, Betty Cabus, Gingging & Catalano Adtoon, Kimberly Adtoon, Alyn Parilla

"Kuradang" Dancers, Mario Labella and Cora Busano

Scharette Galang, Alyn Parilla, Lorna Obejero

Josie Mananquil, Raul de Sales, Mike Mediano, Scharette Galang, Raul de Sales, Gerry Malixi, Tessie Baura

Bob Galang, Mike Mediano, Narding Baura, and Gerry Malixi

Note:  Tubigon is a known seaport in the province of Bohol and the nearest seaport from Bohol to Cebu.  It is well known for its "lambay" crabs, its beautiful and warm people with approximately 7,714 households and a population of 40,385 (per 2000 census). It recently expanded its seaport to accomodate additional sea traffic.  Please visit Tubigon, Bohol and taste their famous "lambay", true blue, tried and true.

Video Playlist--Tubigon Fiesta