BisayaBulletin.com

From our little Visayan corner to the global community...

Lenten Reflection

Written by: Dr. Henry Lim Yu

March 18, 2008

THE RAIN

Whenever the rain comes, it sure brings back the memories of the bygone days like a song's sweet refrain. Oh, just how we enjoyed ourselves running around in our backyard just simply playing in the rain. And yes, the typical smell of the vapor emanating from the asphalted streets after a downpour, the black umbrella we used to shield ourselves from the rain or the newspaper we covered our head with, the black-outs that we experienced due to heavy rain, thunder and storm, the taste of steamingly hot chicken noodle soup at home on a rainy afternoon, the great feeling of lying on bed and sleeping like a log, or just simply listening to the rhythm of the rain, etc. All these and more bring back memories of the young life that we once lived.  Certainly, you have your memories just as I have my own about the rain. It was raining when I wrote my first poem. It was raining on the first day that I entered college. It was raining when we sent off a dear classmate to his final resting place. It was raining when... Oh, you can think of 101 things or special events in your life when it rained. The rain is one thing that we are all equal with everybody. As the old adage would put it "When it rains, it pours". And we all get wet. The rain may bring inconveniences in our lives but it does come as a blessing in disguise sometimes. Seasons come and go. The earth revolves around the sun. Time changes. But the rain stays the same all these years of our lives. The rain never changes, just like memories. After the rain comes the sun, a rainbow, or a starry sky on some enchanted evenings. Another promising day of brightness comes after the darkness. The sunrise after the sunset. It's another day. A new beginning. Yes, in life, some rain must fall sometimes.

A LENTEN REFLECTION ON LIFE

In this life, no matter how happy or successful we are, there are just times when we don't know what to do or where to go. Such times when we feel bored and dry for no reason at all, when we feel lonely even if we're not alone, when all we just want to do is sit down motionless or lie down and stare blankly at the ceiling. Then all of a sudden, out of the blue, flashes of our yesteryears come to view. We think about certain people we've been with, places we've been to, or some unforgettable events that occured some decades or so. Human beings that we are, we all need moments like these to give ourselves time to think, create or evaluate certain things in life. Yes, it's true that we can no longer do anything about the past as it's already part of history. But there's always such a thing as re-think, re-create, re-evaluate, re-invent, re-format, re-hash, or what have you. And least we forget, the past is our gateway to the present. We can never be what we are today without the past. That's why it's important that we take time to look back to the past every now and then so we won't forget who we were before becoming what we are today. By looking back, we will be reminded of who we were or what we went through to become today's professionals. For always, let our feet stay on the ground. Let's not allow fame and fortune to transform us into an overnight sensation. Afterall, we don't own anything in this world. Not those hectares of land, not those branded cars, neither those time deposits nor jewelries. Everything is just loaned to us by God, our Creator. We are all but passing visitors on a limited tourist visa who, like all the rest, will have to say goodbye to this earthly life someday, bringing with us nothing, just as we brought nothing with us when we came into this world except our shrill cry that signalled the birth of the baby that was us. Look back. Let's stay humble all the time.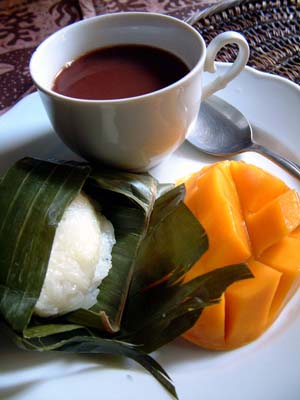 Sikwate Talk - "Over a cup of sikwate"

Sit, relax, and enjoy what life's got to offer.  Like a cup of "sikwate", it's dark, raw, pure, and sweetened to taste.  That's how the journey is.  Like falling leaves, it's family re-tracing its roots and going back to the basics.  This section will feature what life's got to offer OVER A CUP OF "SIKWATE".  Look forward to more articles.  It's the "sikwate" talk.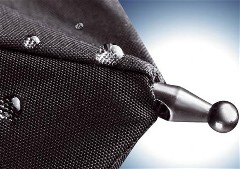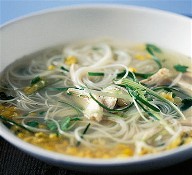 About the Writer:

Various positions in his career includes the following:  President, Cebu Medical Society (1998-1999); President, Philippine Society for Microbiology and Infectious Diseases (1994-1996); President, Cebu Institute of Medicine, Class 1978; Vice President, Philippine Diabetes Association, Cebu Chapter (1996-2006); Vice President, Golden Center of Cebu Inc. (2002 – present); Director of Continuing Medical Education- Visayas Community Medical Center (1999-2004); Assistant Professor of the Department of Physiology, Cebu Institute of Medicine (1999 – present); Assistant Professor, Department of Histology and Neuroanatomy, Cebu Doctor's College of Medicine (1980-1986).

He is married to Virginia Ting-Yu with two daughters, Hazel Valerie Yu and Hannah Victoria Yu.

Henry L. Yu, M.D. is a writer of several national and international publications.  He practices Family and Behavioral Medicine at Visayas Community Medical Center, Osmena Blvd., Cebu City.  He attended the University of San Carlos with a post graduate degree in Masters of Arts in Guidance & Counseling and Master of Arts in Clinical Psychology (2006), attended Cebu Institute of Medicine for his Doctor of Medicine (1978), and Silliman University for his Bachelor of Science in General Science (1973).