BisayaBulletin.com

From our little Visayan corner to the global community...

A Gathering of Sorts!

by Annie B. Steele

January 28, 2010

Ten classmates from STC HS Batch 77 reunite in Redondo Beach, CA.  Rosemarie David-Aquino said, "Isn't this what reunions are all about.. talking, eating, and more eating. It was a weight loss boot camp reunion of sorts because indeed it kicked off with healthy eating.  Over Dom Perignon, margaritas, wine coolers, and San Pellegrinos, they all savored moments of fun.  But then came the fun part which was the sinful desserts.  They brought brazo de mercedes, mango cake, Portos (Cuban style pastries), fruit tart, hopia, lava cake, panna cotta, cake from Bristol Farms, chocolate croissants, chocolate cookies, and all those fattening pastries galore.  Whew, but all worth it for these beautiful ladies who converged for this priceless occasion.  Cheers to Sandra Santiago-Rucdaschel, Rosemarie David-Aquino, Emma Du-Lewis, Darlene Canete, Marietta Erasmo-Rogers, Liz Villacorte, Menchit Mallari, Tess Gallardo-Barrera, Ruth Trocino-Ludwig, Cheryl Ferrer for looking so swell. 

Let's all drink to that!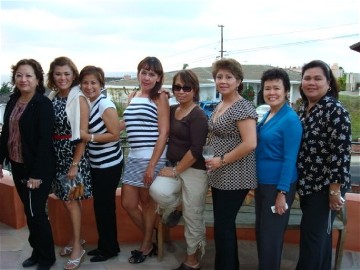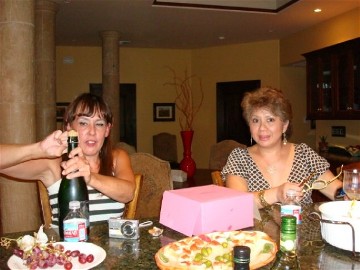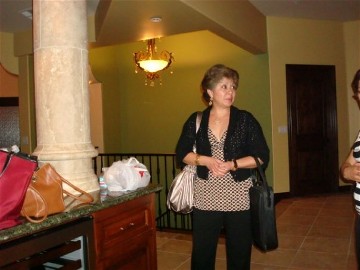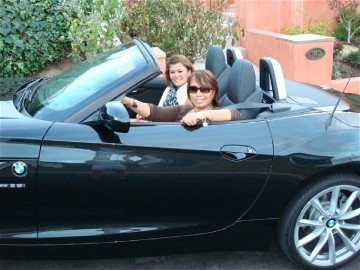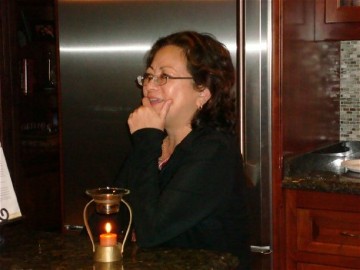 The obligatory group picture. L-R Liz Villacorte, Emma Du Lewis, Menchit Mallari, Cheryl Ferrer, Sandra Santiago Ruckdaschel, Rose David Aquino, Darlene Canete, Marietta Erasmo Rogers.

Cheryl and Rose getting ready for a toast.

Liz trying to decide what's next--to eat!

Sandra testing Emma's ride