BisayaBulletin.com

From our little Visayan corner to the global community...

"When the Sparrows Stops Singing", a book by Dr. Perry Lee

Written by Gerry Malixi

March 25, 2008

Dr. Marciano Perry Lee is a respected cardiologist based in Charleston, WV.  Dr. Lee was born in Jersey City but grew up and was raised in Cebu City, Philippines by Dr.  Jovito and Mrs. Edith Lee.  His primary and secondary shooling was at Sacred Heart School for Boys.  He finished his undergraduate degree at the University of the Philippines in Cebu City in 1981 and obtained his medical degree in 1985 from the Cebu Doctor's University School of Medicine.  He was a Surgical Resident at the Cebu Doctor's Hospital from 1986 to 1988 when he moved to the US.  Dr. Lee trained as an Internal Medicine Resident at the Jersey City Medical Center in New Jersey from 1988 to 1991.  In 1992 he was awarded a Fellowship in Cardiovascular Medicine and practiced at the Jersey City Medical Center until 1995.  He currently practices cardiology with a group called Charleston Heart Specialists.

For the past 20 years, Dr. Lee has built a successful practice and garnered professional plaudits along the way, all while successfully raising a family.  With the dynamic help of his beautiful wife, the former Fe "Peachy" Estalilla, who is also a Doctor, he has reared three good-looking, smart and well adjusted children - Marc Vito, Lauren Danielle and Nicole Erica.  And now, Dr. Lee can add published author to his list of impressive accomplishments.

Dr. Lee is the author of "When The Sparrows Stop Singing" a modern day international thriller that deals with the spread of virus, specifically the avian or bird flu virus, and how opposing forces move to undermine each other, resulting in wide-ranging ramifications.  He first toyed with the plot for the book after doing research on the bird flu and the possibility of a world-wide pandemic.  His immediate concern was how unprepared everyone - the disease control agencies, medical facilities and the general population - was if such a pandemic were to occur.  What better way to publicize this exigency than through an interesting story line.  After three months of intense writing, Dr. Lee completed his manuscript for publication.  Since then, he has had book signings and was interviewed twice on television.  His book has also been reviewed by Godofredo M. Roperos of Sun Star Cebu.

The book expounds on a group of men with exceptional prescient abilities which believes the end of days has arrived after they discover foreboding passages in the Book of Revelations that correlate to the avian flu virus threat.  The group casts its lot with the book's young protagonist as they help her set up a monitoring station in Israel where she has discovered a vital intercontinental travel point for migratory birds.  The monitoring station is intended to help detect the flu virus in the birds before they can spread it to Asia, Europe or Africa where there is an imminent threat of viral mutation and, very possibly, the next global flu pandemic.  Unbeknown to them, a pernicious organizaton has uncovered an easy method of producing the antiviral drug needed to treat the flu virus and is actively conspiring to subvert the group's efforts so as to be able to fully exploit the situation for extremely lucrative purposes.  Soon, the concluding battle will be waged in the Holy Land, auguring the world's demise.

A riveting account of the age-old struggle of good and evil, Dr. Lee's book is a gripping page-turner that touches on our inherent fears spawned by present day events and is entirely relevant on different levels.  Does our heroine triumph against all odds and emerge victorious, thereby preserving global health?  Or does the tide turn in favor of the depraved machinations of the rancorous cabal, plunging the populace into a quagmire of bilious despair?  Read the book and find out.

The book may be purchased online at iUniverse.com or send an e-mail at Perryblee@aol.com.  All proceeds from the sale of the book go to Dr. Lee's church, Sacred Heart Co-Cathedral, and to charities that deal with pandemic preparation.  To date, sales proceeds have benefited local hospital foundations and the World Medical Relief in Detroit, MI which accepts and refurbishes medical supplies from US hospitals to be sent to third world countries.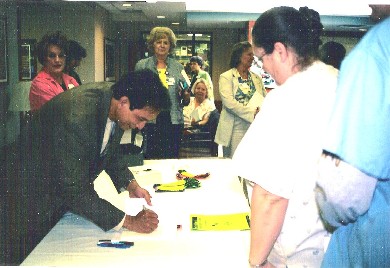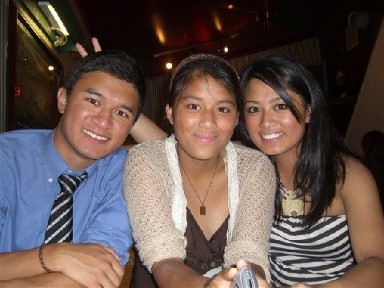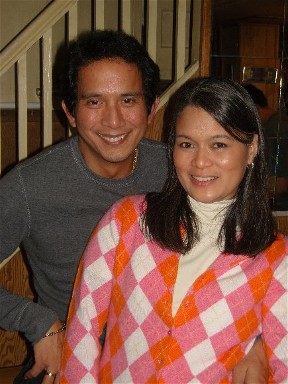 One other major recipient has been the Shrine of the Santo Nino in Charleston, WV which the Vatican has officially designated as such.  This beneficiary is especially close to Dr. Lee's heart and he has offered free signed copies of his book in return for donations towards the Santo Nino Shrine.  Just send an e-mail  request to perryblee@aol.com with "Santo Nino Shrine donation" in the Subject line.  Donations can be forwarded to Monsignor Edward Sadie, Sacred Heart Co-Cathedral, 1114 Virginia Street East, Charleston, WV  25301.  Please make checks payable to:  Sacred Heart Co-Cathedral/Santo Nino Shrine.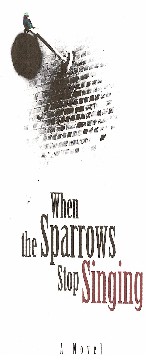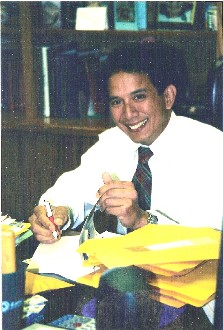 Drs. Perry and Peachy Lee

Book signing at the main lobby of St. Francis Hospital, Charleston, West Virginia

Marc Vito, Lauren Danielle and Nicole Erica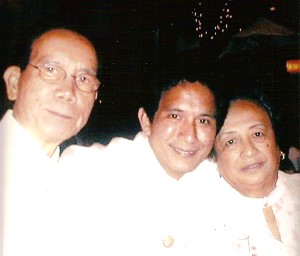 Dad Vito and mom Edith with Dr. Perry Lee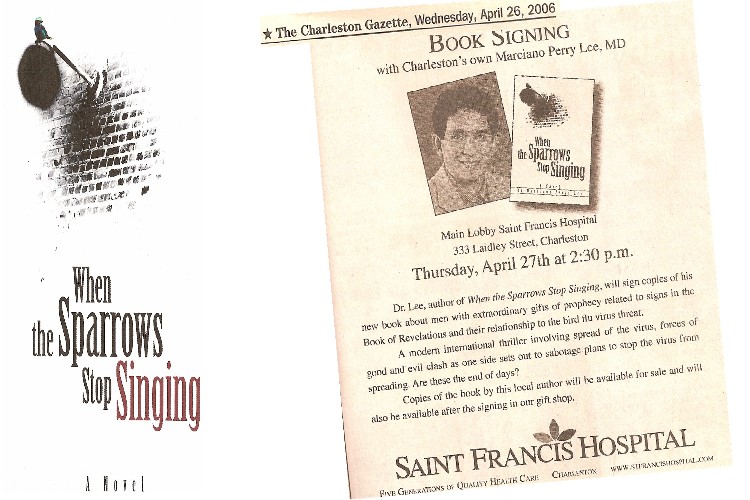 Read
an article about Dr. Perry Lee's book in Sunstar