BisayaBulletin.com

From our little Visayan corner to the global community...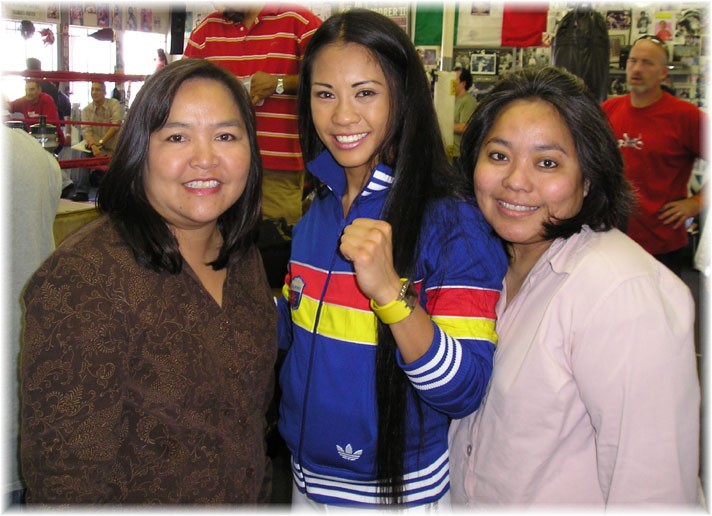 September 27, 2007

By May T Mediano

I could not believe that the "Freddie Roach" was on the other line telling us to come over for a 3pm appointment.  It was going to be a meet and greet type arrangement to see Manny Pacquiao train for his bout on October 6, 2007 at Mandalay Bay, Las Vegas, Nevada against Marco Antonio Barrera.  The Wild Card Gym was media frenzy.  It was an overwhelming experience to be received at par with other major news correspondents from the Philippines and Mexico. Together with Stella Antigua-Peyton and Jun Buslon (our photographer/ videographer), we managed to squeeze our way through the media frenzy for a photo opportunity with the great boxing champion, a native from General  Santos City.  While patiently waiting for our turn, we had a chat with a very warm and unassuming Freddie Roach, unconscious of the backdrop wherein hangs his persona as a Hall of Famer. Another fun character to reckon with is co-trainer Boboy Fernandez, Manny's trusted friend from his humble beginnings. He entertained us with his hilarious Bisaya antics.

The Wild Card Gym is a basic training facility for champions and aspiring boxers.  It is neither fancy nor impressive but the walls speak of great history.  Just like Manny Pacquiao, a quiet and simple native GenSan whose boxing moves talk of greatness that mystifies everyone when in a split second, his killer left hook hits home.

MANNY PACQUIAO  for winning the match by unanimous decision against Marco Antonio Barrera!

BISAYA BULLETIN MEETS MANNY "PACMAN" PACQUIAO

September 27, 2007

By Stella Antigua Peyton

Her name is Ana Julaton, a Filipino-American from the Bay Area.  She is lean, charming, and attractive belying the fact that she is the second rank amateur boxer in the super bantam weight division. She is one tough athlete. Freddie Roach is also training her for her Pro debut on Oct. 6. So watch out for her!

MANNY PACQUIAO PICKS A FEMALE UNDERCARD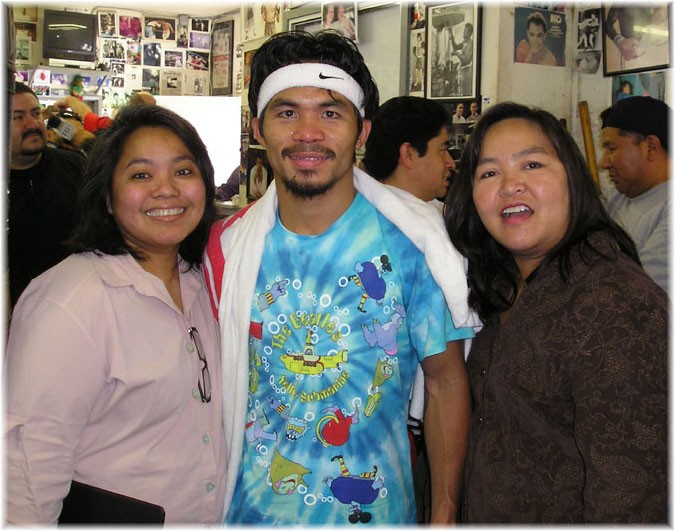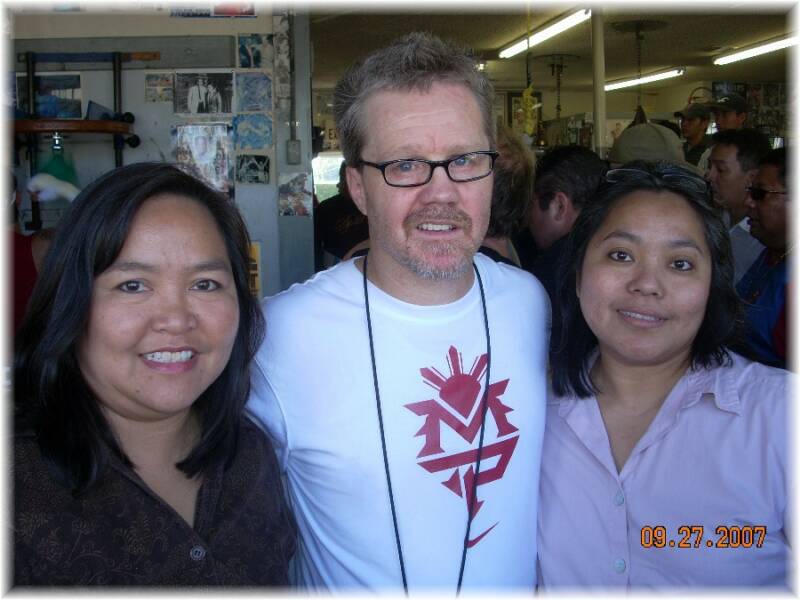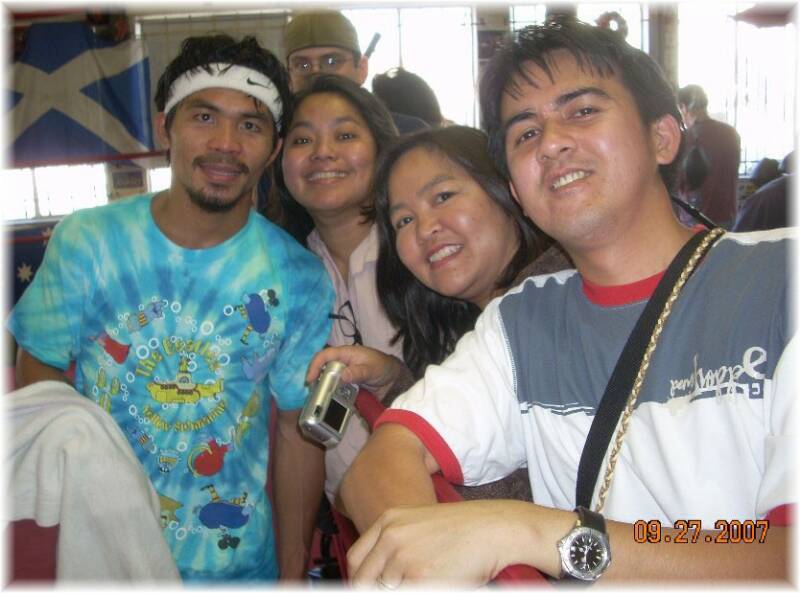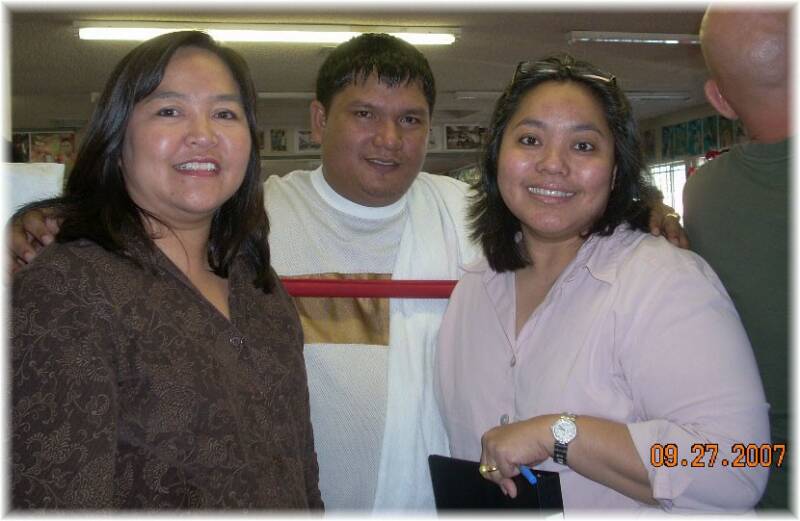 Rubbing elbows with Freddie Roach

At the ringside with Manny, May, Stella & Jun

Bisaya Bulletin with Boboy Fernandez

For more information, log in to her website
www.myspace.com/AJTheHurricane
.  Her manager is Angelo Reyes.  The e-mail address is BokFuBoxing@comcast.net. Phone number will be provided upon request.
Bisaya Bulletin meets

Ana "AJ The Hurricane" Julaton