BisayaBulletin.com

From our little Visayan corner to the global community...

An Author from Bogo City, Cebu

September 21, 2008

Marlyna Orat Sevilla was born in Bogo, Cebu, Philippines, in 1935. As a child, she had autistic features; one was her delayed development in spoken language. Before the age of five, she could only say five words. The very basic ones—"mama," "papa," "ata" (give), "tate" (hot chocolate)," and "Zoom" (Rose, her elder sister).

Marlyna messed up her mother's crochet work so many times until she was given her own yarn and hook to practise making a chain. The white yarn turned black, but the chain had perfect tension. Time for real crochet—granny's square. Crocheting has a special and sentimental value for her. She learned it before she talked normally. Her hands were busy while her tongue was idle.

During the WW II Japanese occupation of the Philippines, she heard the bombing and the cries of terror and horror, saw a sea of evacuees running from the enemies day and night without water and food. She saw the glittering bayonets. This war, she survived.

Two years into Philippine Liberation, her parents separated. For a while, Marlyna was also separated from her siblings and her mother. Her broken family experienced unhappy and dark years. She remembered those days of making a guessing game out of the next meal and scraping shrimp paste from the leaf wrapper.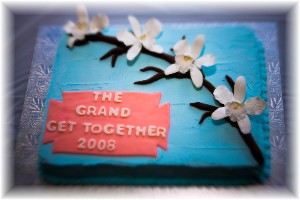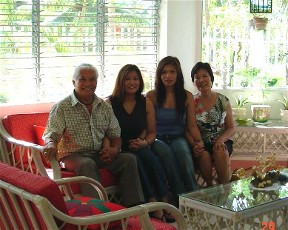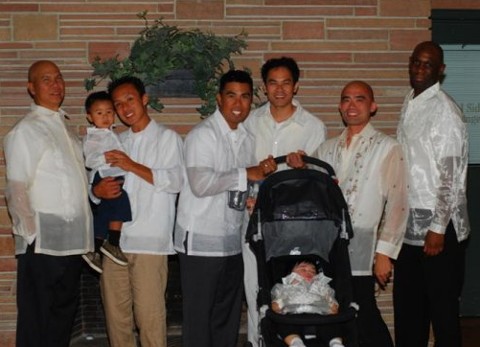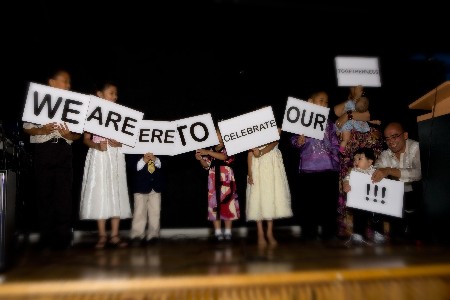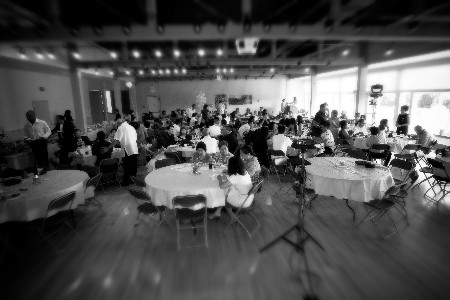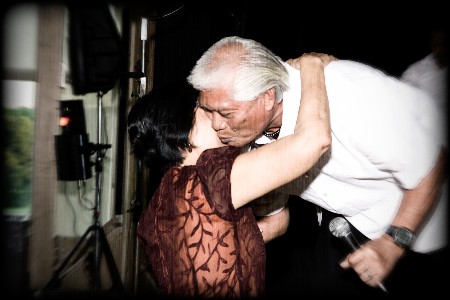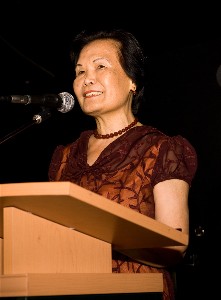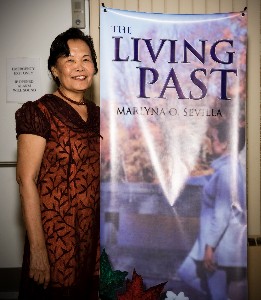 Endorsements for "The Living Past".

***"The Living Past is a story of the life struggle and triumphs of a girl who once had only spoke five words. Marlyna believes that her experience with World War II, her broken home, and migration to the great country of Canada has made her a well-seasoned grandmother. Her first book a must-read! " --Xlibris

***"A heart-warming story of a little girl who did not seem to have a future because of a childhood "handicap" and a broken home. But she has overcome these seemingly insurmountable encumbrances and is now celebrating life and family as portrayed in the autobiography, The Living Past!"  --BisayaBulletin.com

***"Personally, as a student of World WarII, I always find that the records of the events are the personal narratives of those individuals who experienced them first hand. These are the important stories that become a treasured archive of everything that transpired during those times and are vital to our historical record..."Michael Savich,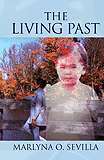 Available at BisayaBulletin.com

Hard back   $29.69*

After migrating to Canada in 1967, she worked with the province of Ontario for more than twenty-five years. She took courses in business administration, journalism / short story writing, and leadership training from Toastmasters International. Her Service Excellence Award in Recognition of Excellence in the Delivery of Customer Service from the Ministry of Housing was her crowning achievement.

Marlyna believes that family unity is the profound foundation of a functional community, that family should not be marked by division but by vision of familial love.

The author and her husband are currently in Bogo as snowbirds.

"This book is worth publishing; somewhere a local writer had surfaced in the literary world, spotlighing Bogo/Bogohanons and the Visayans."

The boys wore barong tagalog as Marlyna requested, even 10 month-old Justice Villagonzalo

The Sexties: Ely Sollano-Chicago, Ray Sevilla-Vancouver, Ness Domdom-New York, Jovy Trinidad- Virginia, Mario Sevilla-Toronto, Amado Villadar-Bogo--singing "Those Were the Days My Friend"

We are here to celebrate our togetherness!!! Skyler Gonzales-Toronto, Gyra Paras-Houston, Jonathan Paras-Houston, Leilani Blakeman-New York, Myer Orat-Toronto, Zach Orat-Toronto, Talia Blakeman (the baby)-New York, Justice Villagonzalo-Toronto

Daughters, Rosabelle and Menchu visiting in 2004 in Pamintao Village, Bogo City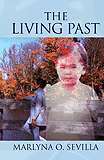 Life is a Celebration of Sorts!

Even the smallest of dreams indeed becomes a reality.  Rosabelle Gonzales hosted the book launching of Marlyna Orat Sevilla - Villadar's "The Living Past" on July 5, 2008, at the Rouge River Community Centre Auditorium in Markham, Ontario, Canada.  A gathering of family, friends, and kindred spirits touched each other's lives in remarkable ways.  It celebrated people, accomplishments, relationships and sharing. 

On November 5-11, it will be exhibited by the New York Library Association in Saratoga Springs. While the official book launch will be sponsored by the Bogo Redeemers Society Foundation on November 20,2008 at 4:30 PM at the Marcelo B. Fernan Press Center, Sudlon, Lahug, Cebu City. The event ends with cocktails from Café Laguna Catering Service.

Congratulatory kiss from beloved husband Amado Villadar

*Standard shipping via USPS is $6.00. Each book order is printed by the publisher after receipt of order and payment. Delivery for paper back is 1-2 weeks and and hard back is 2-3 weeks.

Contact BisayaBulletin.com for additional orders and/or expedited delivery.