BisayaBulletin.com

From our little Visayan corner to the global community...

Lorna Lardizabal-Dietz introduces BisayaBulletin.com

to Cebuanos and other Bisaya-speaking friends

By Gerry Malixi

February 27, 2008

Lorna Lardizabal-Dietz is a multi-awarded Filipina-American who runs Radiant View Communications, a public relations, marketing communications, strategy consulting, event management and intuitive life skills coaching firm.  Her numerous professional laurels are noteworthy and impressive and, recently, she was chosen as one of the 100 Most Influential Filipina Women in the U.S. in the "Behind the Scenes Leaders" category of the Filipina Women's Network's Summit held at the Grand Hyatt in Washington, D.C. last October 2007.

The strenuous demands of her myriad enterprises keep Lorna fully occupied.  Through it all, this focused, multi-faceted individual with a deeply-ingrained entrepreneurial spirit manages to involve herself in events and endeavors that help to promote and celebrate the Filipino-American community.  It was along these lines that Lorna found time to visit a budding website, BisayaBulletin.com, dedicated to expanding and enhancing the diversity and culture of all things Bisaya. 

Lorna introduces BisayaBulletin.com on her blog at her own
internet site
.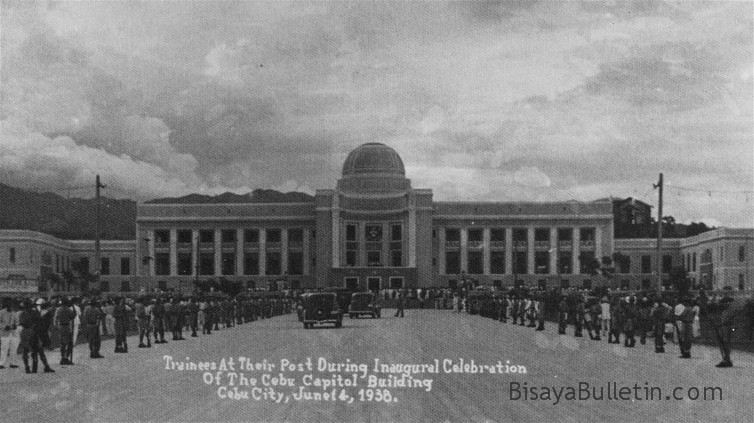 She touches on being able to catch up on the activities of old classmates  and neighbors and triggering remembrances of common friends by referring to the archives.  The website, she says, performs a needed service for homesick Bisayans, such as herself.  Oftentimes, we remain oblivious due to our distant proximity.  Indeed, one of BisayaBulletin.com's intrinsic goals is attempting to bridge the distance between far-flung expatriates in the U.S. and even worldwide by providing an online medium that is conveniently accessible, provides useful information and easy to navigate. 

Many thanks to Lorna Lardizabal-Dietz for mentioning BisayaBulletin.com in her blog.  Click on
www.radiantview.com/blog
to read her complete introduction.