BisayaBulletin.com

From our little Visayan corner to the global community...

KBNZ Celebrates One

by Ferdie Esclamado

April 1, 2009

Time flew so fast, I never realised that April is the anniversary month of KBNZ. And how was the first year of KBNZ?

I would say it had been a GREAT . . . FRUITFUL year!

As of 19 March 2009, we have a membership of 108 families/individuals – 96 from Auckland and 12 from the rest of North Island. We still have to reach out though to our kababayang Bisaya in South Island (Anybody from Christchurch?).

In September 2008, we had our Induction Ceremony – a thoroughly prepared event in a very short span of time.

In late November and early December, we had our Carolling (Daygon) – which enlivened the spirits of our kababayans and appeased a bit of their homesickness.

In December we had our Christmas Party – an unexpected, overwhelming attendance and the launching of the KBNZ website – www.kbnz.org.nz.

In January 2009, we were one of the sponsors of the Sto Nino Novena/ Sinulog Fiesta – which filled our spirits (and stomachs).

And last February, we had our 1st Annual General Meeting (AGM) and Acquaintance Party – probably, the most fun-filled and hilarious AGM ever.

So, what's in store for KBNZ on its 2nd year?

KBNZ will have four major activities – 1st Quarter Beach Outing, 2nd Quarter Annual General Meeting, 3rd Quarter Family Day and 4th Quarter Christmas Party. The KBNZ website will continue its monthly updates and welcomes regular and guest writers/ contributors. Every month starting this month, we will feature a "Forwarded Email."

As we had our AGM last February, we will replace its slot in June with our participation in the Independence Day celebration by the Filipino community in Auckland. This is an event worth looking forward to.

One of our objectives is to help, in various ways, our kababayang Bisaya in NZ as well as the rest of our kababayan. At any time, KBNZ will continue to lend a hand.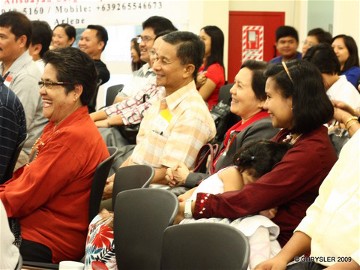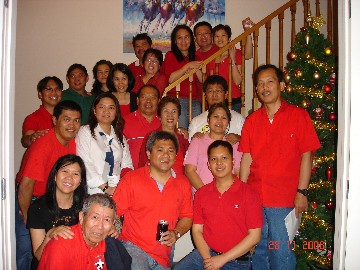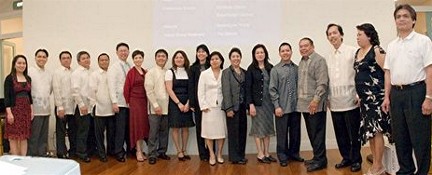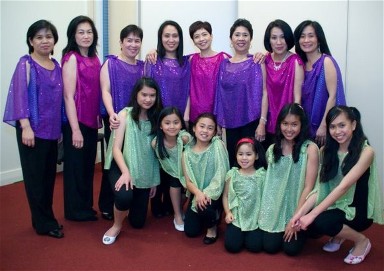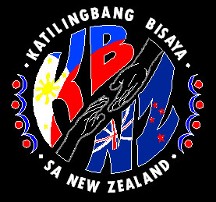 With all the activities in mind, we need the financial muscle. So, we'll continue with our various fundraising activities such as selling "kinilo nga lechon" and "Daygon."

But what's really the bottom line of all these … it's all about networking. As first generation migrants we take either (or both) roles – provider for or recipient of just anything to get us settled to our new home country.

Happy 1st Year Anniversary, KBNZ!

BISAYA ka?

Join KBNZ

Katilingbang Bisaya sa New Zealand

Email: katilingbangbisaya_nz@yahoogroups.com

Website: www.kbnz.org.nz

KBNZ board member during the induction ceremony

Caroling by KBNZ members and officers

KBNZ ladies and kids during the induction ceremony

KBNZ annual general meeting