BisayaBulletin.com

From our little Visayan corner to the global community

My Journey

by Maria Lourdes "Joy" Martinez Onozawa

Born and raised in Cebu City, she grew up doing household chores before going to school together with her siblings. She landed mostly in the garden, sweeping the leaves of the fruit trees and flowering trees planted by her plant lover mother, Day by day, she would be reminded of the benefits of having a garden to sweep, a compost  to make, all these gifts from God. When any of her family members would get sick, her mother would  make something from the garden and told her how this plant would cure her cold, or her sore throat, or her aching pains.  She grew up believing that all creatures  in nature were made by God for  purpose, and having been given an intellect, our role was to find out the benefits of His creation. To do this, one had to go beyond herself. Not only did this require library research, but much of it meant talking to all kinds of people, from all walks of life. Learning was a gift from God, and she had an open mind.

Growing curious, she went from rural areas, to rice fields, to poblacions, to farms , and even  to ports, she went about  making friends and asking what or how did our folks deal with health . Surprisingly, many questions were answered with making healthy homes. This included kitchen practices, cleaning methods, preventive maintenance practices, and many more that  then fueled her creative juices  and eventually took up architecture in college.

She graduated BS Architecture, ' cum laude" from the University of San  Carlos, and proceeded to take a management course in AIM (Asian Institute of Management), to better understand the business world. She went on to take a Masters in Urban and Regional planning . By this time, her interest in heritage conservation came to fruition, out of wanting to conserve the historic urban core of Cebu.  By then she had many friends at the port area, where she had spent 25 years picking up her father from his office in the pier area each day.. She felt  these buildings needed to be conserved because they represented  one of the last bastions of identity with which we Cebuanos  identify with.  Since the 1300's, Cebu has survived because of shipping and trading. Addedly, she found many artisans in the area who knew how their forefathers built these old buildings. She founded the Cebu Heritage Conservation Council with the goal of organizing the people in conserving its identity. This meant utilizing heritage conservation as a tool in making its people in charge of their destinies rather than be recipients of charity. There were a number of marginalized people living in the area. She then authored the 3 volume Cebu Waterfront Study  and made guidelines for its 20 year development plan,  Together with the council members, they   presented these to the landowners, the vendors, the people's organizations, and to government  Today, she is happy that their efforts did not go to waste, as no less than the president chose to make the Old Customs House her residence. The rest of the area  in the waterfront is being developed right now, and it is open to the people. Once again,  we can see the water from the city, whereas in the past, one would think of beaches when they thought seawater.

She then took a course in Integrated conservation in the UNESCO Asian Academy of Heritage Management , and thus, having learned conservation practices form all over Asia, sought to practice them back home where more people would be benefited.

She has 25 years of Integrative Architectural experience  focusing on resource management  that utilize  traditional local ,  natural and manmade resources in  producing an ecologically sound environment in the usage of its buildings, and the activities that are housed therein. Her long term goal is to pursue  sustainable community development through participative governance in planning and training in management of  local resources, employing  relevant  experience in the  formulation of  policies and implementation strategies in integrated conservation. Believing that  a job worth doing is worth doing well, she currently sits as an Execom member of the Subcommittee on Monuments and Sites  of the National  Culture and Arts Commission, is the Philippine representative to the ICOMOS  International Committee on Built Heritage, has been past  president of the Cebu Chapter of the United Architects of the Philippines, and has founded an NGO (Non-Government Organization), to help barangay communities identify their local cultural, natural and built resources,  managing these  resources and thereby utilizing heritage conservation as a tool in livelihood generation. She has been involved in design with strong environment  considerations in her practice of architecture and planning, policy making in heritage conservation, and land use planning. She has continuing interest and research in alternative ecological  systems to enhance soils, pest controls. and  treatment of solid and liquid waste out of resources available in a locality. Continuous exploration  has also led her  to  provide the  linkages   and benefits between conserving  traditional and past methods of construction practices and environment conservation , foremost applied in renewable energy processes in her  field of Integrative Architecture . These clean development  systems are currently being implemented in the Philippines in her practice.

From health to homes to environment she lives with the firm belief that the key to everything is people. It is in learning how to deal with them and addressing their basic needs that one can make them understand what we are fighting for. Nature is  God made, so lets take care of it!"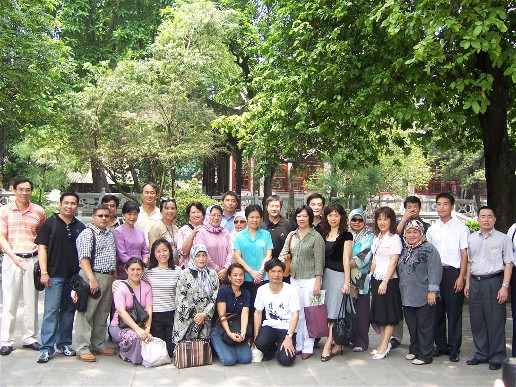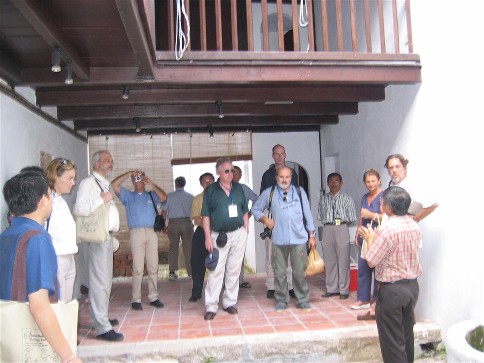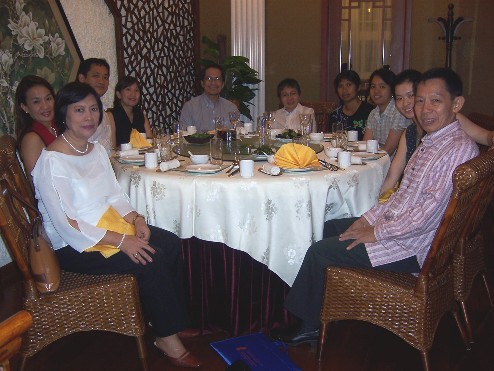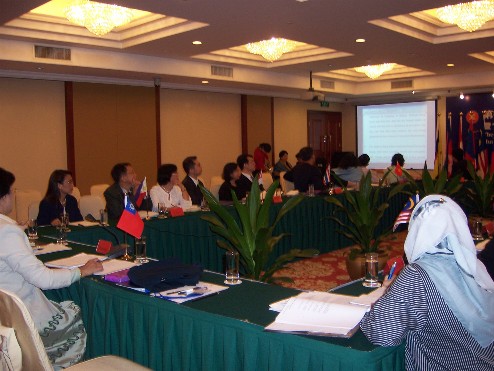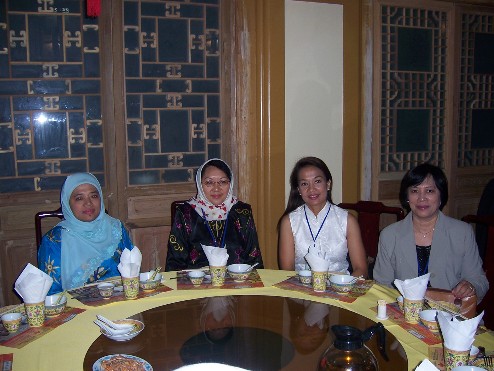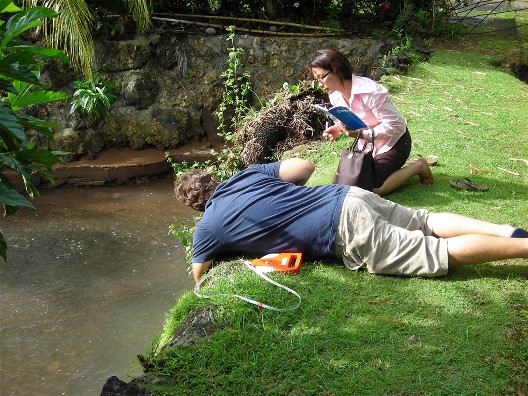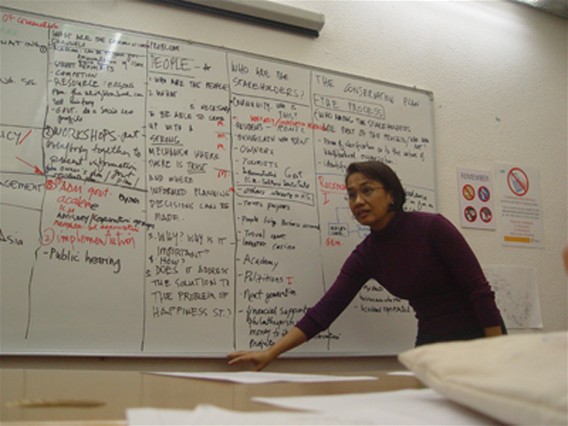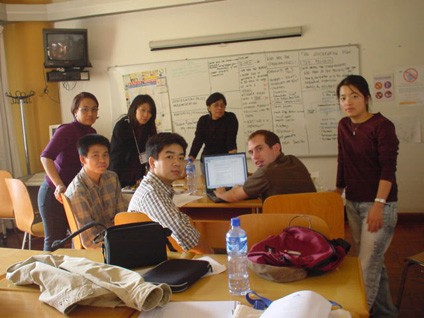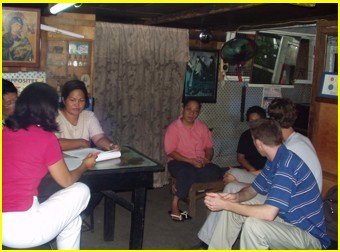 An Architect and Environment Planner with a Conscience

By Ligaya Flores November 26, 2007

Heritage and environmental conservation is her advocacy. Meet Architect and Urban Planner  Ma. Lourdes "Joy" Martinez-Onozawa, a Cebuana, born artistically  inclined and raised in a home  where gardening was everyone's delight and chore.  St. Theresa's College Cebu was her formative  school from kindergarten to high school.  College years were  at the University of San Carlos, Talamban, Cebu,  graduating in 1980, with a bachelors degree in architecture , cum laude . She graduated from a Tourism course  of the Department of Tourism held jointly with the  Cebu Normal College in 1984, and was simultaneously awarded the Most Outstanding Graduate.  She obtained  a Diploma in Integrated Conservation from the Asian Institute of Heritage Management and her Master's Degree in Urban and  Regional Planning from the University of the Philippines, Diliman.

Fast forward in 2001,  she was a recipient of The Cebu City Charter Awards for community service,  for efforts on an epical journey advocating on the conservation of the historical architectural "blue print" of Old Cebu. In  August 2007, was one of recipients of the Ten Most Outstanding Cebuanos in the field of Architecture for her practice of  Green Architecture. She integrates local resources, capacity building  for  local  communities , support it's environmental management while integrating a concerted effort to provide livelihood projects.

Her ongoing epic does not end in Cebu. She extended consultations on  conservation projects for the USAID (United States Agency for International Development,  the World Bank,  and AusAID , in Subic , Saranggani, Masbate, Iloilo, Guimaras,  Zamboanga, Dapitan and  General Santos.    Efforts have extrapolated to the international arena with invitations from the World Bank and   UNESCO (United Nations Education, Science, and Culture Committee),  and  visited countries; China,Inner Mongolia,  Tibet,  Macau, Hongkong, Singapore, Thailand , Laos, Burma, Malaysia,  Malacca, Australia, India, Indonesia,  Rome, France, Guam , Spain, Brazil,  continually advocating, consulting, and learning  ways to inform people about the  vital linkages between tradition and present day conservation.  Moving on today , restoring vernacular architecture while preventing  environmental decay, her long term goal is aimed at  integrating the many angles of community development to make Filipinos proud and aware of their roots, history and cultural wealth.   

Her parents, Jesus and Rosario Martinez have inculcated in her the need to make life meaningful by doing something greater than themselves. She carries on this legacy to her work and to her children.

This is her story

Joy, in Foshan, as an ASEAN delegate

Attending a dinner in Beijing, hosted by the Philippine Ambassador

A meeting in Beijing at the ASEAN

Dinner with delegates from Brunei

In Guam measuring an 1803 Spanish Bridge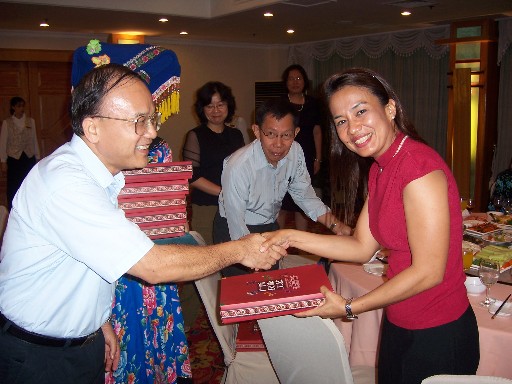 With Giulin cultural officer

Dinner with UNESCO delegates in Macau

Joy Martinez Onozawa lecturing a class in Macau

Joy's groupmates at the Asian Academy of Heritage Conservation

In Malacca as representative of Philippines to ICOMOS Shared Built Heritage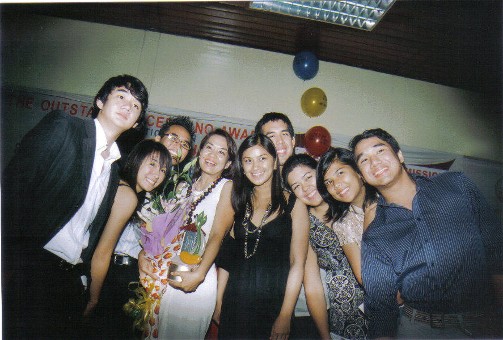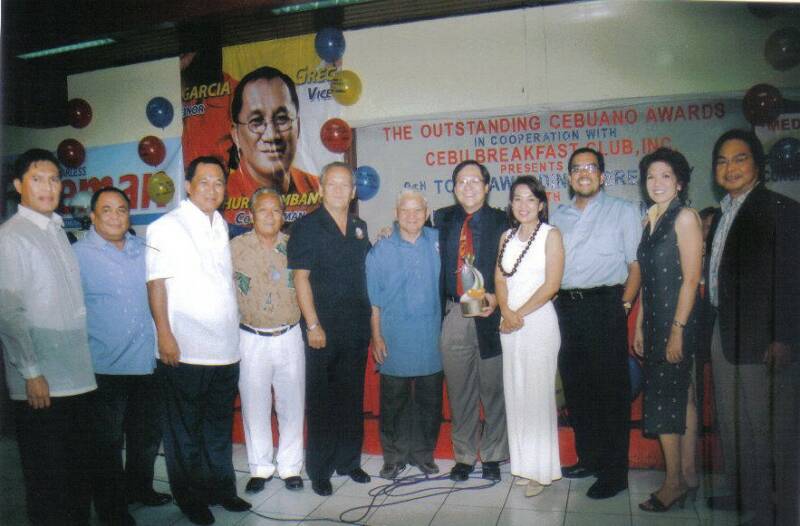 L-R Koh Onozawa, Arisa Onozawa, Ken Onozawa, Joy, Karmi Palafox, Gabby Martinez, Kay Martinez, Andrea Martinez, Kaz Onozawa

We interviewed local folk and ask about their aspirations in life in San Roque, Cebu

Joy (in white) and fellow awardee Atty. Tony Oposa (Environment lawyer) with friends and family at TOCA - Ten Outstanding Cebuano Awards