BisayaBulletin.com

From our little Visayan corner to the global community...

Just Married!

Written by: May T. Mediano

August 13, 2008

Last December 26, 2007, the Little Chapel of Flowers in Las Vegas was the venue of a small intimate wedding for Florin Strambu, an industrial machinist from South Bend, IN and Gaye Lopez, a pharmaceutical rep working in Toronto.  Florin's 23 year old son Rossy stood as Best Man and Gaye's 22 year old daughter Erika was her Maid of Honor.  Isn't that nice, huh?  They met in November, got engaged in September, and tied the knot in December.  It was a whirlwind romance and a long distance affair that kept phone lines burning.  But even while chatting on the phone before meeting in person, they already felt they wanted to spend the rest of their lives together.  So it felt very right and natural to tie the knot despite the long distance relationship.  The honeymoon was an Easter celebration to Punta Cana, Dominican Republic.  Congratulations to you both. This is the beginning of a very special time in your life, just married!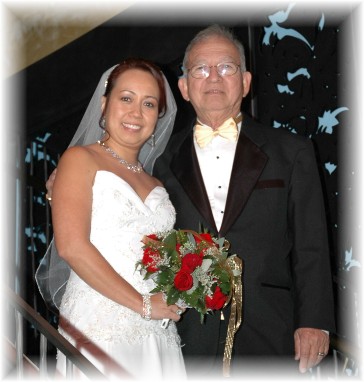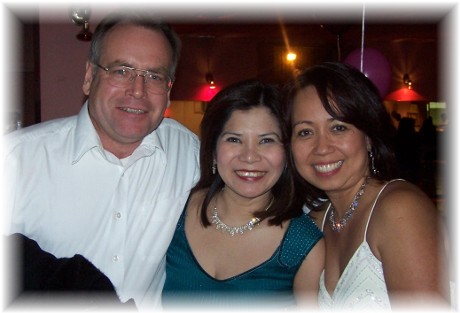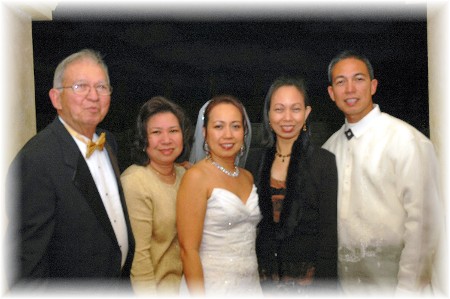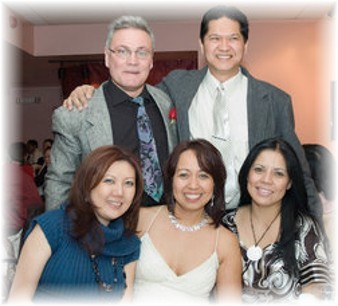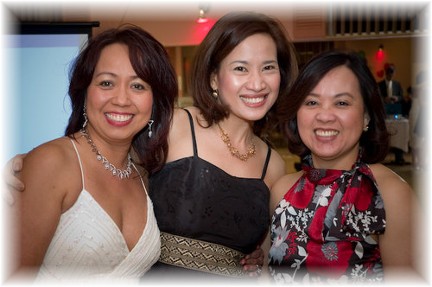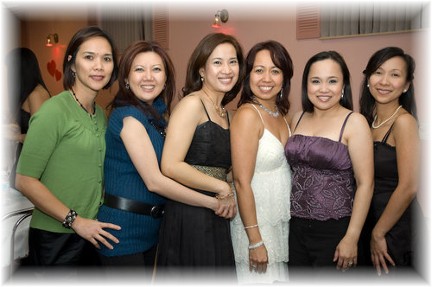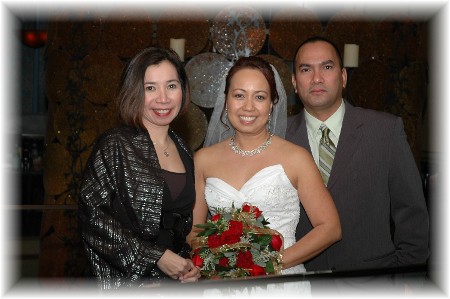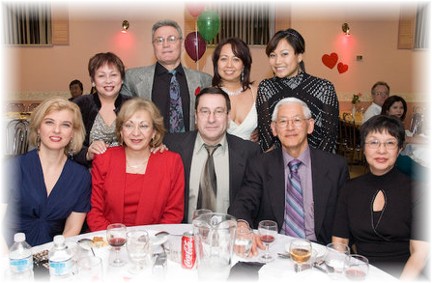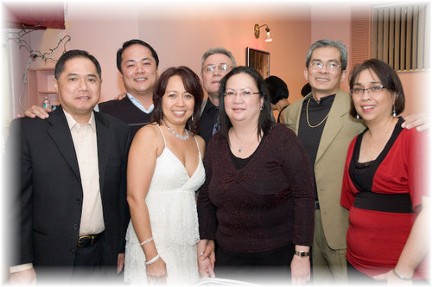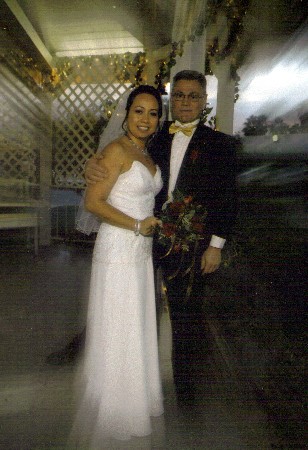 Bride and groom listens to the minister's advice as their children stand witness

The intimate ceremony was held at the Little Chapel of the Flowers in Las Vegas, NV

The newly weds, Florin and Gaye Lopez- Strambu

The Lopez family:  Dad Cesar Lopez, siblings Joy Lopez- Kim, Gaye, Jessica Lopez- Evangelista and Edward Lopez

Gaye with Gerand Juntilla and Marnie Marigomen

Emcees Rowela Mallare and Luz Makimkim

Newly engaged Anna Alemi and Marc-Andre Alexandre caught the bouquet and garter

Gaye with Maresse Marigomen-Bauza and friend

Couple with Jojo Gomez, Emily Bolanos and Milet

The gang:  Katrina Sedigo of Dumaguete, Emily, Rowela Mallare, Sheila Canizares and Pam Gonzales

Couple with family members

Couple with Inday and Marlou Tiro, ABS-CBN correspondent to Canada

With STC HS ''79 classmates, Rena Bugarin- Tenazas and hubby Tito, Agnes Garcia-So and hubby Jay, and John Ricarte

The Lopez-Strambu family;  seated, Florin and Gaye Lopez- Strambu; standing, son-in-law Mike and daughter Erika Lopez- Duncombe and son Rossy Strambu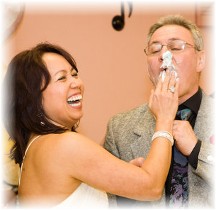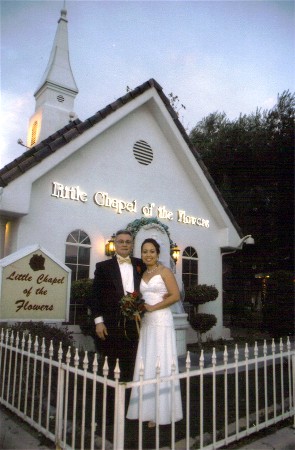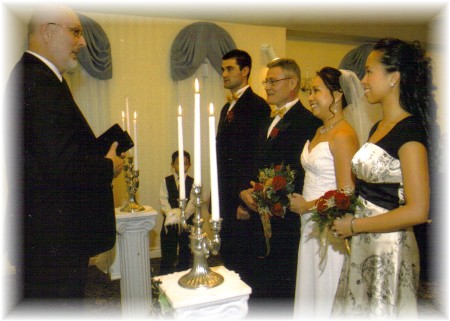 the father of the bride Cesar Lopez