BisayaBulletin.com

From our little Visayan corner to the global community...

Danao Association USA (DAUSA) Celebrates Fiesta!

by May T. Mediano

December 30, 2008

The Danaoanons along with friends and relatives celebrated a Luau feast of their hometown's patron saint, Santo Tomas de Villanueva at the Silverado Park Social Hall, Long Beach, CA.  The Holy Eucharist was officiated by Msgr. Alfeo Manalili and Fr. Mariano Batucan followed by a sumptuous lunch of traditional lechon and palatable dishes.  Donation of $25 and proceeds of the fiesta went to the DAUSA Medical Mission held a few weeks later on September 18-20 at the Danao General Hospital, Danao City, Philippines.  Danawanons from all over US joined the occasion highlighting a luau entertainment of hula dancers, Citas Villareal, and the DAUSA hunks dancing to rap music. Congratulations are in order to Dr. Anita Cal Jackson, DAUSA President and Chief of the Medical Mission, Ramon Barriga for his exemplary role in DAUSA and Medical Mission projects.  For more information, visit,
www.dausa.org
,  Taga Danao ni Bay!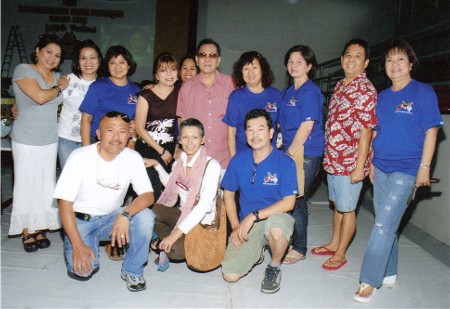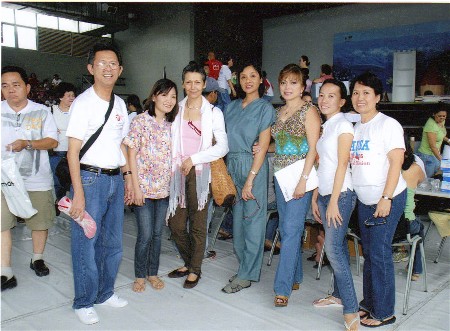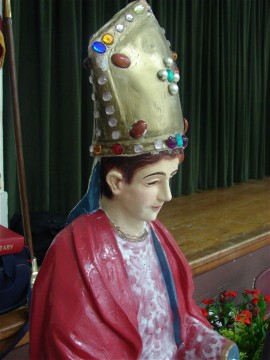 Vice Mayor Ramon "Boy" Durano, Jr. (center wearing glasses) welcomes Danao USA Medical Mission group of Dr. Anita Cal-Jackson & Ramon Barriga among others.