BisayaBulletin.com

From our little Visayan corner to the global community...

A Stronghold Wedding

by Teresa Martinez Sepulveda

March 9, 2008

            "These pictures speak volumes"  Joy Estuart Walsh exclaimed as she browsed through the photos of that special day when her only son, Michael Cusi, wed Raquel Gomez Regno, the daughter of  Gladys Regno and Ramon Regno. The couple "celebrated their friendship that has grown into love" last November 17, 2007  at the Admiral Baker Clubhouse in San Diego against the backdrop of a clear blue sky with doves in flight and the serene greens of the country club. Raymond Regno the brother of the bride officiated at the ceremony while Raquel's good friend, Michelle de Guzman coordinated the affair.

    The event was filled with joy and emotion.  During the ceremony, Mike and Raquel said their handwritten vows,  promising to love and cherish each other for always. At the reception, friends and family gave their testimonies and bestowed bountiful wishes on the couple.
Mom Joy spoke
of "life's greatest gift of loving someone and having that someone love you back."   Mike and Raquel gave their speeches to express how blessed they were to have the special care and love of everyone along the way of growing up.  Video clips  were shown of the couple's yesteryears from infancy to adulthood, which made one reflect on the journeys of life.
    Everyone soon took to the floor, dancing, jamming and, at one point, the crowd exuberantly hoisted Mike up into the air.  Guests took turns pinning money on the couple, a Filipino tradition, to help out the newlyweds on their  new life together. Before long, friends scurried Mike and Raquel away, to make sure they didn't  miss their flight for a honeymoon in Paris.

  Mike was born in Cebu, Philippines and came to California at the age of 3. Raquel was born to Filipino parents and raised in San Diego. They met as training partners in a Brazilian Jiu Jitsu martial arts class. Through the digital landscape of these modern times, i.e. via MySpace and instant  messaging, they got to know more about each other.  Eventually, Mike developed "nerves of steel" and  mustered enough courage to ask Raquel out for a friendly outing.  They have been together ever since.

  The newlyweds now reside in Point Loma of San Diego County.  Just like from day one, they partnered to run a gym for…you probably guessed it…Jiu Jitsu!  It's called The Stronghold, a fitting name in light of the strength born from the union of this just married twosome.

  God Bless and best wishes!!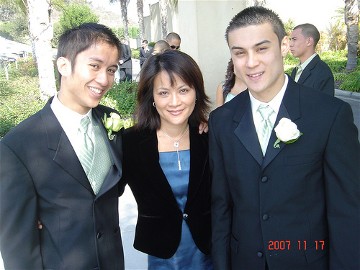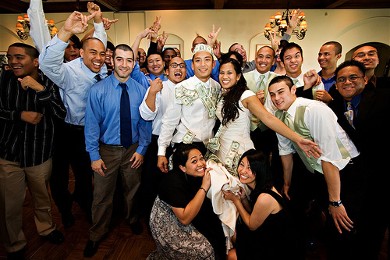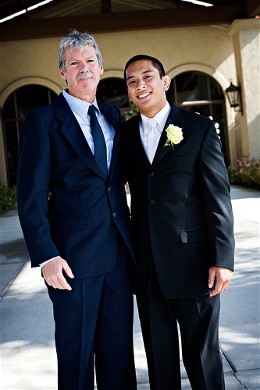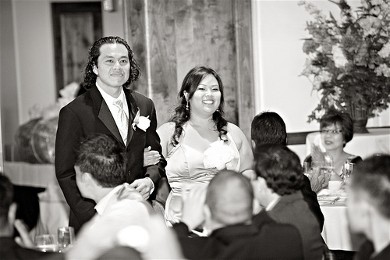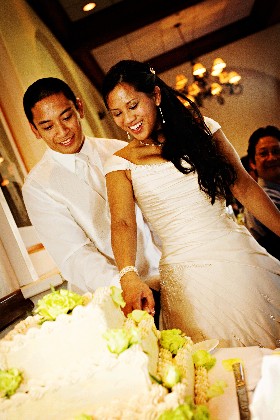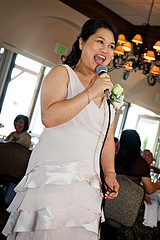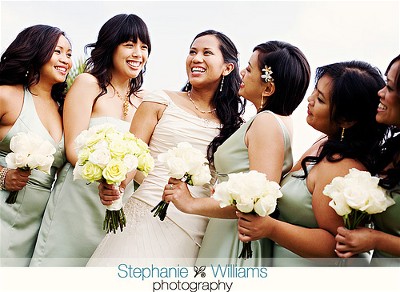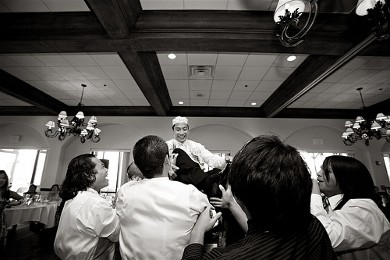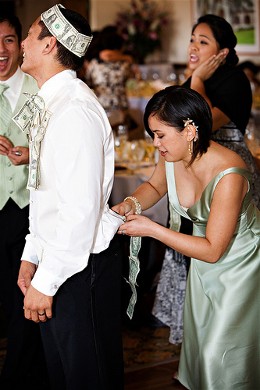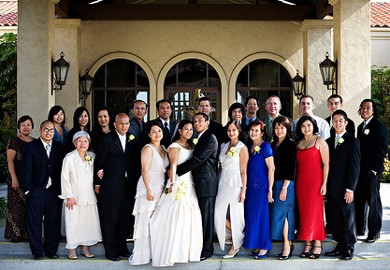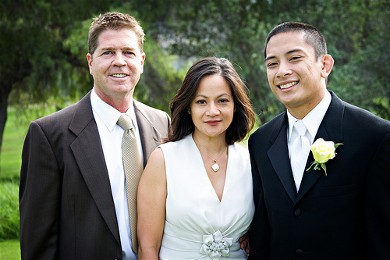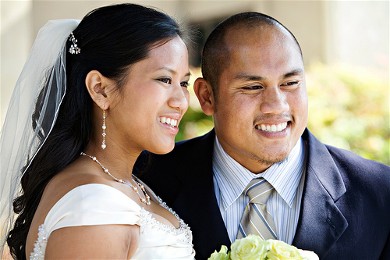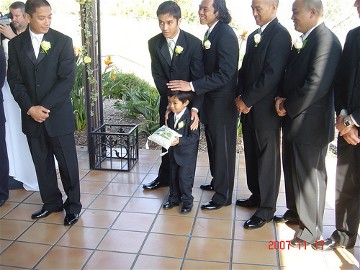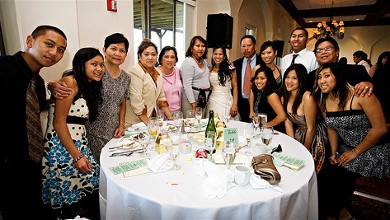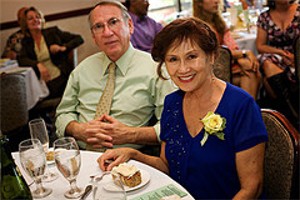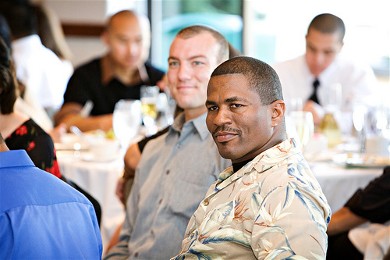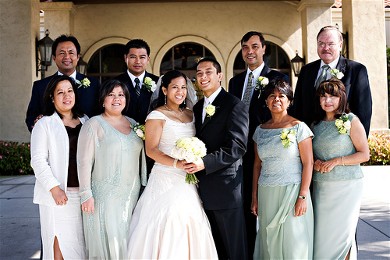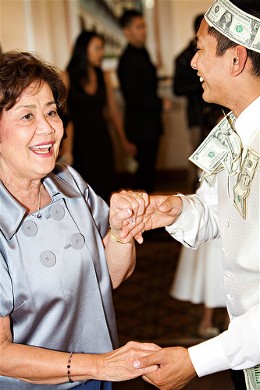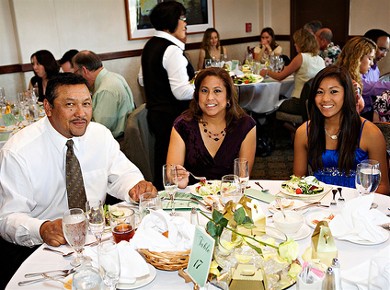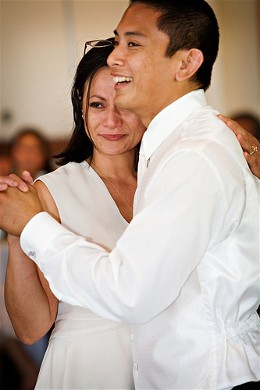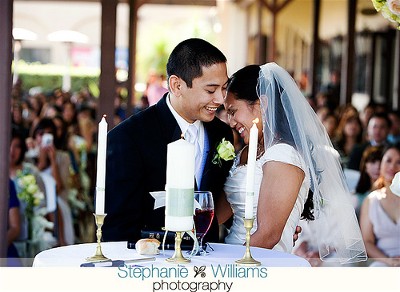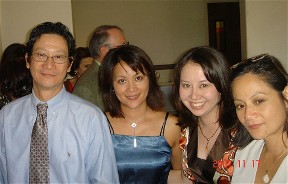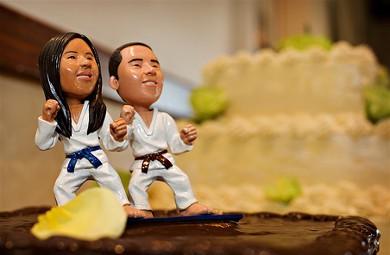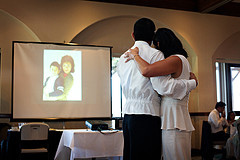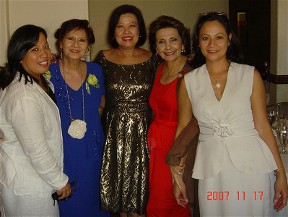 Sponsors L-R Greg & Teresa ,William & Girlie, Raquel & Mike, Gerry & Prosy, Fred & Guadalupe

Coleta Lim-Chatfield with Mike

Bobby, Mary and Lauren Quijano

Tears of Joy as mother and son dance to "The Glory Of Love" theme song from the movie "Karate Kid"

GE Estuart, Mai Sciarratta, Shay McKinley & Joy

Martial arts instructor PRESTON RAWLINGS and student

Raquel's Family on Father's Side. L-R: Filray Fernandez, Rochelle Magno, Mila Lagman, Messilyn Fernandez, Sally Bautista, Lucille Agnes, Me, Manny Bautista, Maellyn Bautista, Chris Agnes, Fredan Fernandez. Below (half seated) Shianette Fernandez, Marie Magno, Stephanie Agnes

Brother of the bride and officiating minister Raymond Regno

Ringbearer made it to the altar!! Looking Mike Cusi, Jeremy Ferebee, Nico Atillo, Jay Raagas, Mike Paulino

All together now Bride and Grooms families. Front row L-R: Raymond Regno, Consolatres Gomez, Ramon Regno, Gladys Regno, Raquel and Mike Cusi, Joy Walsh, Ping Kramer, Mai Sciarratta, Blessi Estuart, Jeremy Ferebee

back row L-R: Springtime Gandia, Jennifer Gandia, Janelle Boiser, Moonbeam Boiser, Joseph Boiser, Jonathan Boiser, Rich Boyd, Jonathan Estuart, GE Estuart, Bob Kramer, Steve Sciarratta, Andrew Ferebee, Nico Atillo

Well wishes from martial arts teacher Roy Harris

Bridal Party - Maribel ,Kristen, Bride Raquel , Janise, Char & Jhoanna

Mother of The Bride, Gladys Regno gives inspirational talk

Cutting the cake, a labor of love of Mom Joy Walsh

Nico Atillo and Charlene Borromeo

Ganging up for a pose. Top L-R: Paul de Guzman, John Le, Jay Raagas, Jeremy Ferebee, Preston Rawlings III, Alex del Rosario. Middle L-R: Middle: Thomas Olalia, Rene Raagas, John Laird, Ray Regno, Mike Cusi, Raquel Cusi, Andrew Ferebee, Ruel Flores. Bottom L-R: wedding coordinator Michelle de Guzman, KC Raagas

Mai Estuart-Sciarratta between sons Jeremy & Andrew

Ethel Paulino, Doi Raagas, Kirstie Raagas, Wedding Coordinator Michelle de Guzman & Raechel Tejidor

Flower girls Katrina Marmolejo & Issa Raagas

Teresa Sepulveda, Ping Kramer, Irma Atillo, Teresin Mendezona, Joy Walsh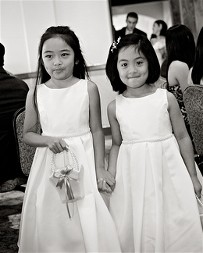 Mom & son looking back on  Mike's yesteryears

View
Mike and Raquel's honeymoon pictures