BisayaBulletin.com

From our little Visayan corner

Last April 13-15, 2007, it was at the Polo Towers in Las Vegas, NV that eight batchmates from CIC HS Class '80 met for the first time since graduating from high school. From various origins in Vancouver, Toronto, Missouri, Chula Vista, Temecula, and Carson, the place to go was Las Vegas.  They were:  Antonia Gerinea-Kock (Vancouver), Rita Rodriguez-Quintia (Toronto), Christi Manza-King (Missouri), Sheila Durano (Chula Vista), Angel Alegrado-Funck (Temecula), Christ'l Esmas Mendoza (Carson), Evelyn Yncierto-Bermisa (Las Vegas), and Jackie Tumulak-Teekasingh (Las Vegas).

A three day itinerary included: 

Day 1 - Café Moda hosted by Jackie Tumulak-Teekasingh

Day 2 – Buffet@Asia lunch hosted by Rev. Frank Yncierto & Tita Totz (Evelyn's aunt) followed by an all girl's night out at Pure Club, Cesar's Palace

Day 3 - Dimsum hosted by Sheila Durano

Not to mention the "other" agenda that need not be spoken of, the girls had so much fun that one of them got the stroke of luck in Bellagio.  Pick your guess.  What more to wrap up their reunion than counting their winnings and the highlights of their reunion no less.  Congratulations!!!

Colegio de la Inmaculada Concepcion (CIC) Class 80 Batchmates in Las Vegas, NV

November 12, 2007 by May Toling-Mediano.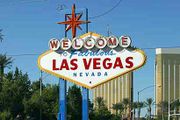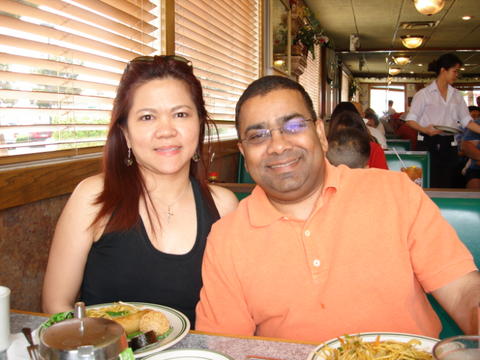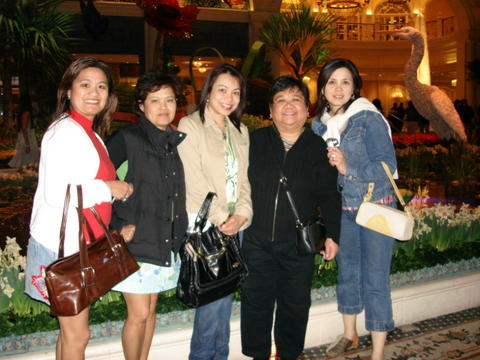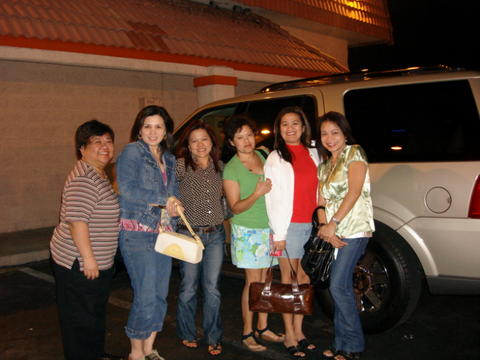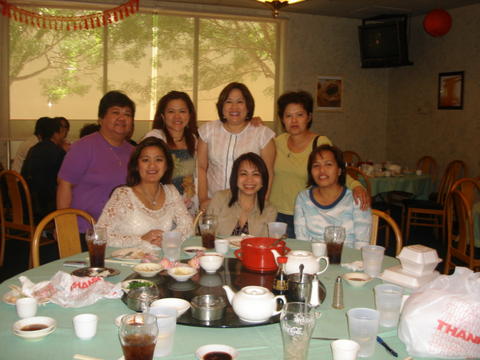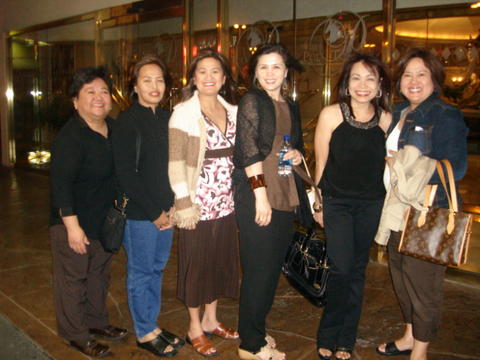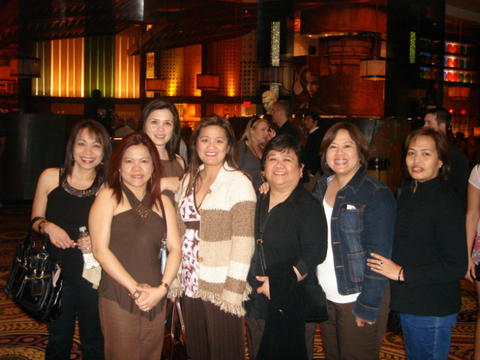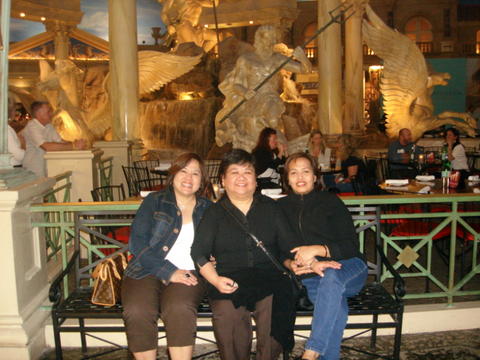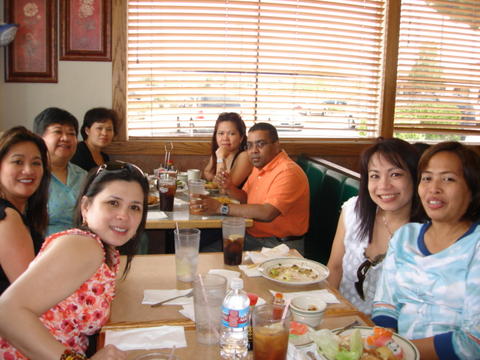 Angela Alegrado Funck, Jackie Tumulak Teekasingh, Rita Rodriguez Quintia, Christi Manza King, Antonia Gerinea Kock, Christ'l Esmas Mendoza, Evelyn Yncierto Bermisa. Girls night out at Pure Club

Sheila Durano and Jackie at the Polo Tower Lobby

Antonia , Evelyn , Christi , Rita  Angela and Christ'l at  Ceasar's Palace

Christi, Sheila, Angela, Antonia and Rita at the Bellagio

Christ'l, Antonia, and Evelyn sitting by the Trevi Fountain in Ceasar's Palace

Antonia , Rita , Jackie , Sheila , Christi , Angela in front of Cafe Moda

Sheila, Antonia, Jackie, Evelyn, Tita Totz, Angela, Christi and Rita at Buffet Asia

Having dimsum brunch. Standing: Antonia, Jackie, Christ'l, Sheila. Front : Christi, Angela, Evelyn

Jackie and Arnold Teekasingh

At Buffet @ Asia. Left row - Rita, Christi, Antonia, Sheila

Right Row - Evelyn, Angela, Mr  Arnold Teekasingh and Jackie

Angela, Tita Totz, Evelyn and Rita

Photos  and information provided by Christ'l Esmas Mendoza and Antonia Gerinea Kock