BisayaBulletin.com

From our little Visayan corner to the global community...

"Boy Dollar" Celebrates His 75th Birthday

October 28, 2007 by May Toling-Mediano. 

Alfonso Antigua-Castanares, fondly called as "Papa Boy" to his family or "Boy Dollar" to his friends in Mandaue City, Cebu celebrated his 75th birthday held at Villa Magallanes Estates Clubhouse, Lapulapu City last July 23rd.

Born and raised in Lo-oc Mandaue City to Emiliana Antigua and Macario Castanares, he has seven beautiful children, Teresa Sandra Ignacio of Vallejo, CA; George "Dodong" Castanares of Bakersfield, CA; Evelyn "Nene" Todd of Murrieta, CA; Ramon Peter Paul Castanares (deceased); Leah "Gerly" Tolo of Cebu, Julius Castanares of Los Angeles, CA, and Joie Altabet of Las Vegas, NV.

Following his dream of migrating to America in August 1970 as a student of National Technical School in Los Angeles, CA he made his career as an Engineer.

Spanning 75 years and counting, "Papa Boy" or "Boy Dollar" to his kin and friends has what it takes to celebrate a milestone.  He is now retired and

currently lives in Vallejo, CA with his dear beloved Josephine.

Cheers to the celebrant!!!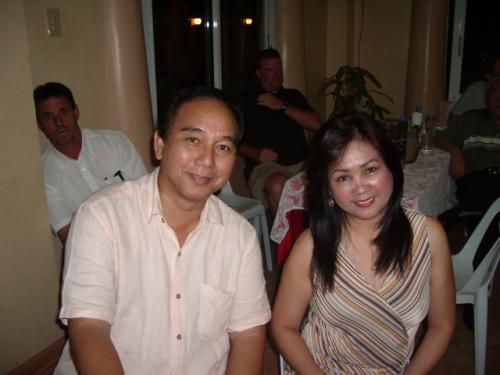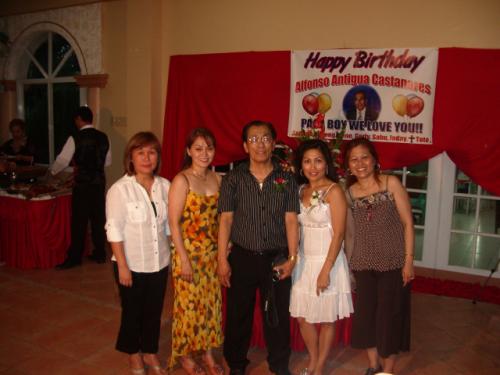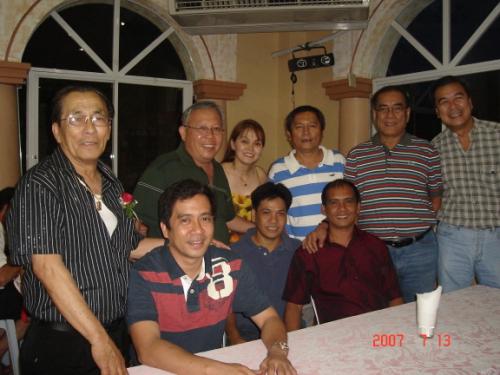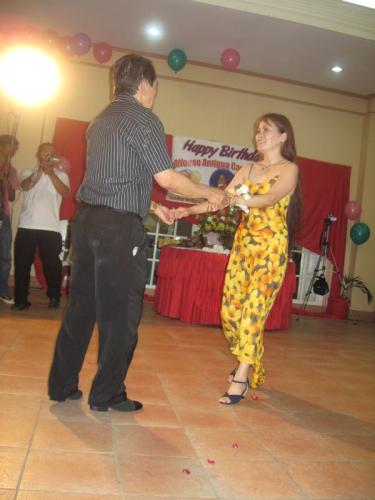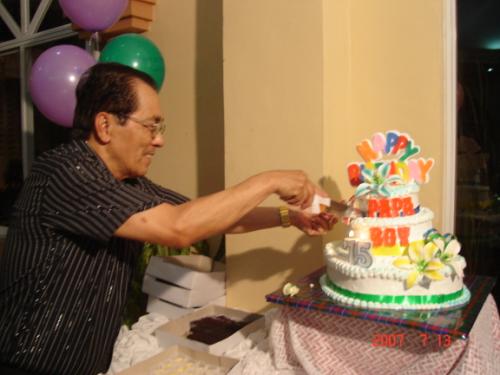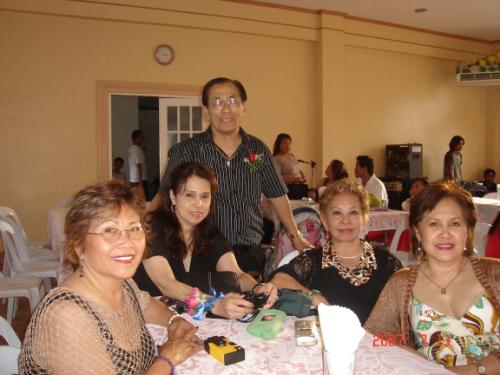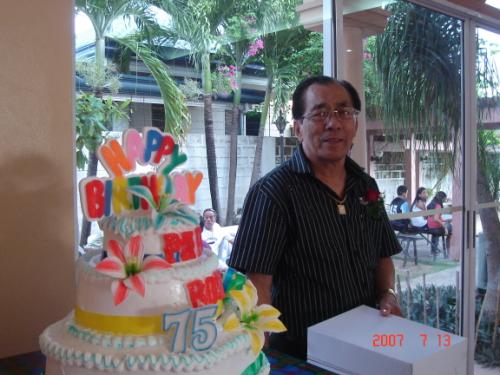 Dancing with daughter Evelyn

With daughters Teresa, Evelyn, Joie and Gerly