BisayaBulletin.com

From our little Visayan corner to the global community...

Love at First Sight!

by May T. Mediano

October 31, 2008

"When Cupid's arrow hits you, it is said that you will fall hopelessly and madly in love."  When Bobby Alfonso and Marujita Aseniero first met as guests to a couple's birthday party, Cupid's arrow hit straight without quiver, because the minute they laid eyes on each other, they knew they were for keeps.  Eight years and eight days ago, a civil wedding bound them on June 20, 2000, hence, on June 28, 2008 at Cebu City's Archbishop Palace they walked down the aisle, this time to re-seal their commitment in the presence of God in a much splendid fashion with family and friends.  The radiant bride wore a classic and elegant gown and the dashing groom coordinated the bride with simple barong attire.  With joy and happiness, Bobby held the hand of Marujita as they emerged from the Church.  If given the chance, they will do it all over again. They are blessed with two beautiful offspring, Andoni Miguel Alfonso and Isabella Lourdes Alfonso as their ring bearer and flower girl. Reception followed at Casino Espanol. 

The Entourage:

Principal Sponsors

Aljo Alfonso

Joselito Aseniero

MaryJo Alfonso

Gov. Lando Yebes

Jing Tayko

Candle Sponsor

Dr. Don J. Alfonso

MaiMai G. Darlington

Veil Sponsor

Antonio Aseniero

Susan Valenzuela

Cord Sponsor

Chito Aseniero

Malu Montelibano

Best Man

Dr. Renato Alfonso

Matron of Honor

Pia F. Sy

Flower girl

Isabella Lourdes A. Alfonso

Ring Bearer

Andoni Miguel A. Alfonso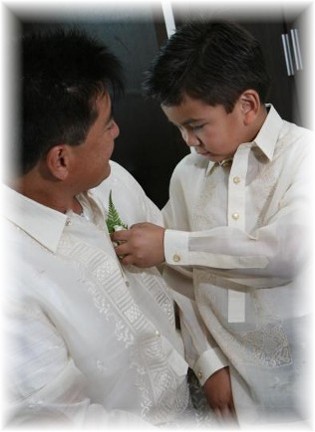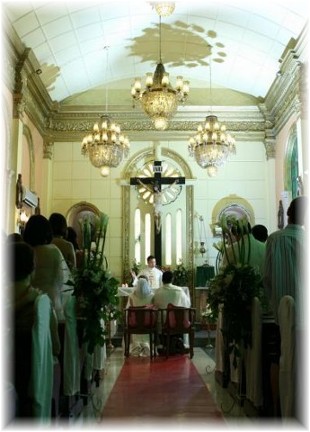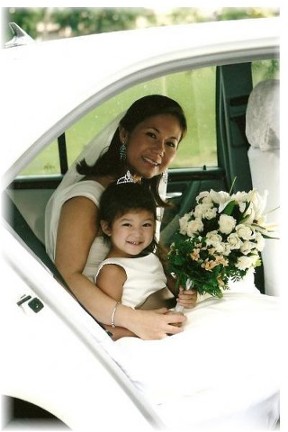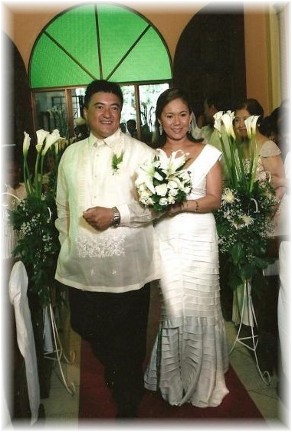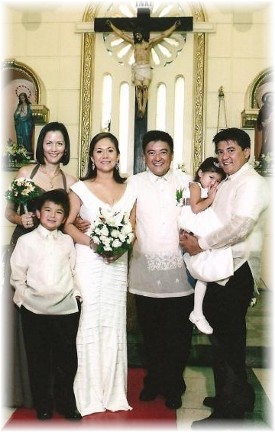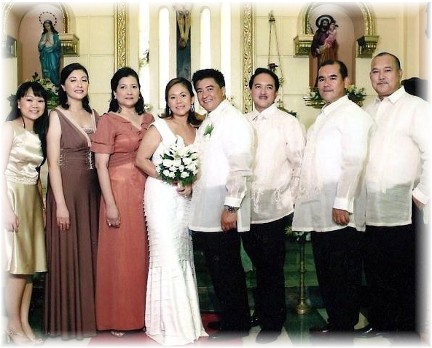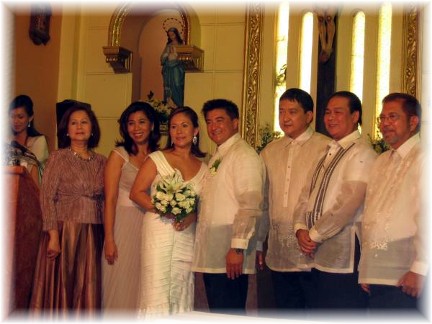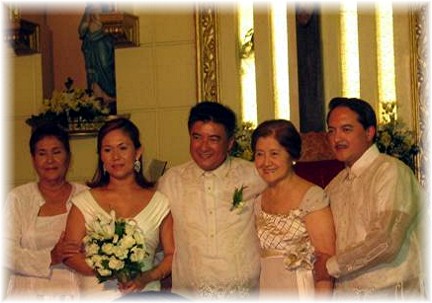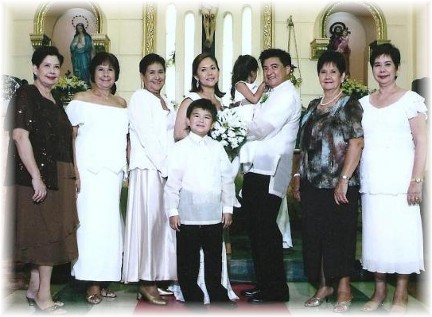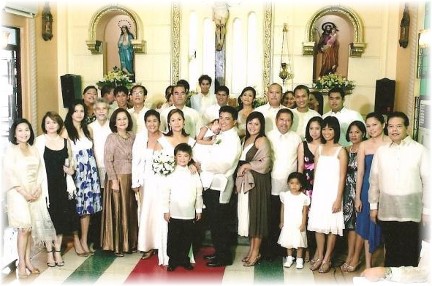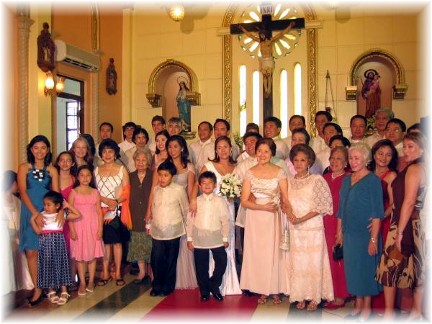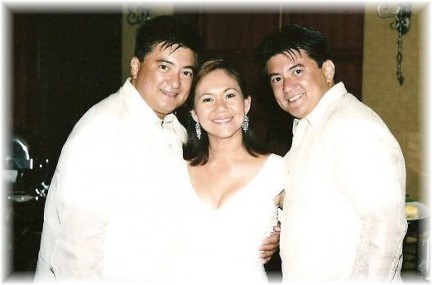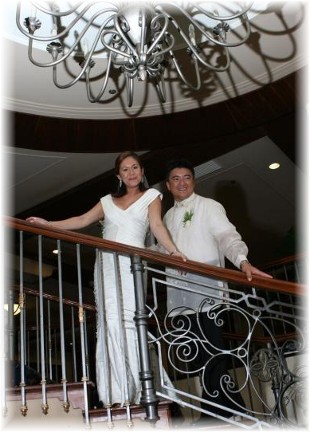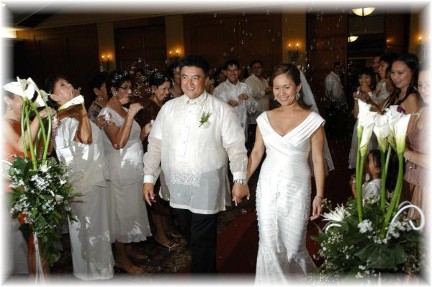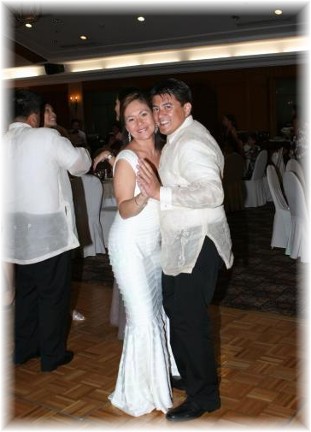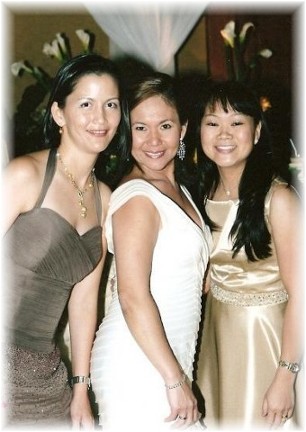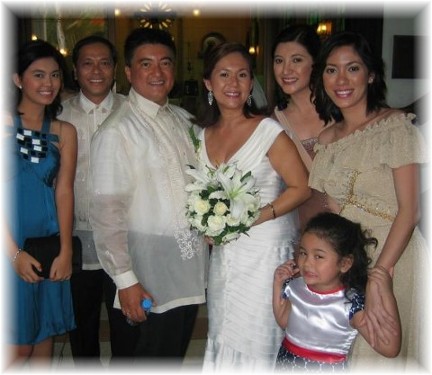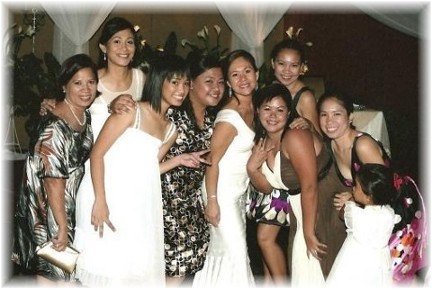 The Honeymoon at Plantation Bay

Wedding rites at the Archbishop's Palace

Marujita with daughter, Isabella

With Matron of Honor Mrs. Pia Francisco-Sy and Bestman Dr. Renato "Rene" Alfonso

Bobby & Marujita walking down the aisle

With the Principal Sponsors--Jing A. Tayko,Dra. Maryjo Alfonso, Aljo A. Alfonso, Gov. Rolando Yebes and Mr. Joselito Aseniero    

Marujita & Bobby with mothers Mrs. Teresita B. Aseniero and Mrs. Lourdes A. Alfonso & Dr. Don Alfonso

Secondary sponsors-- Maryjoyce G. Darlington, Malu A. Montelibano, Susan A. Valenzuela, Dr. Don J. Alfonso, Chito B. Aseniero & Antoni B. Aseniero

With Paul & Malu Alfonso Montelibano's family

Aseniero aunts from Dumaguete--Rosae B. Tayko, Caridad B. Vilan, Flory B. Arnaiz & Esperanza Burgos

Marujita & her bestfriends Pia Francisco-Sy & Maimai G. Darlington

The newlyweds with Bobby's twin--Rene

Marujita dancing with Rene