BisayaBulletin.com

From our little Visayan corner to the global community...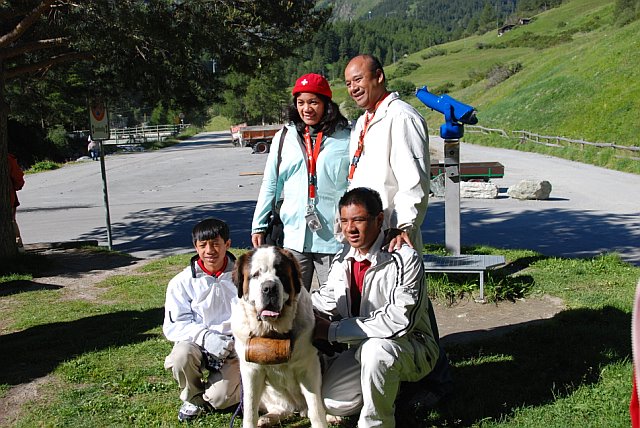 Dr Leo Casals (Junjun), Dr. Mary (Monette) Ceniza Casals & the boys- Lee & Luke

Kyle Trinidad, Dr Charlton Trinidad and Dr Ines Trinidad

Dr. Ritky and Dr.Roxanne Dy with daughters Tiffany, Abigail & Giselle

Cora, Capt. Steve and Dr. Christine Creus

The Casals viewing the Mattehorn

Dr. Herbert "Beboy" Herrera and Dr. Cherrie Salazar Herrera with Nico and Sean in the tram

Dr Gerald Lim, Dr Mercy Lim and Geraldine

Cebuano Doctors' Grand Alpine Tour!

July 2007

Dr. Cherrie (Salazar) & Dr. Beboy Herrera w/ Nico & Sean; Dr. Monette (Ceniza) & Dr. Jun Casals w/ Lee & Luke; Dr. Mercy (Bun-an) & Dr. Gerald Lim w/ Geraldine; Dr. Christine, Cora & Capt. Steve Creus; Dr. Joy (Calderon) & Dr. Rey Gavino w/ Jordan & James; Dr. Ritky & Dr. Roxanne Dy w/ Tiffany, Abigail & Giselle; Dr. Charlton Trinidad and Dr. Ines Trinidad w/ Kyle. The cebuano doctors are graduates from Cebu Institute of Medicine (Velez), Cebu Doctor's College of Medicine, and Southwestern University.  They are practicing doctors in Alabama.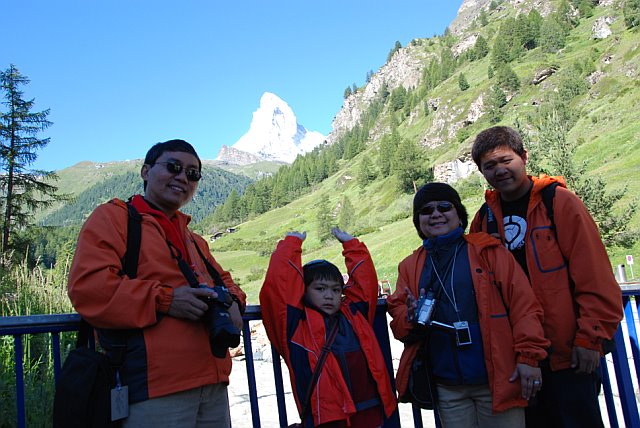 Dr. Rey Gavino and Dr. Joy Calderon with Jordan & James with the Mattehorn as backdrop

The Casals at the ski lift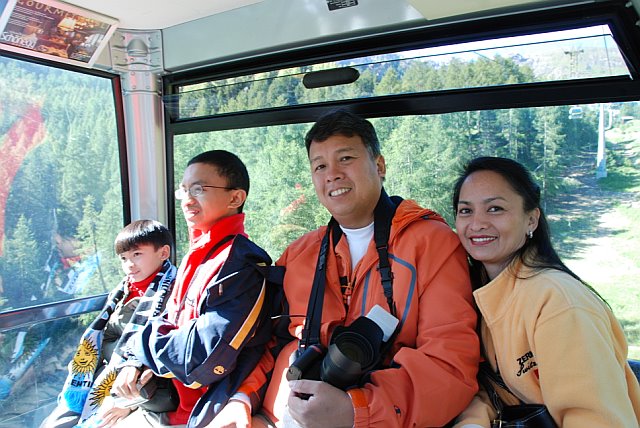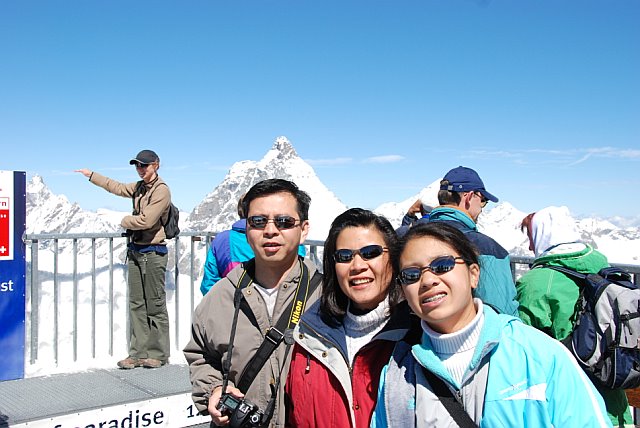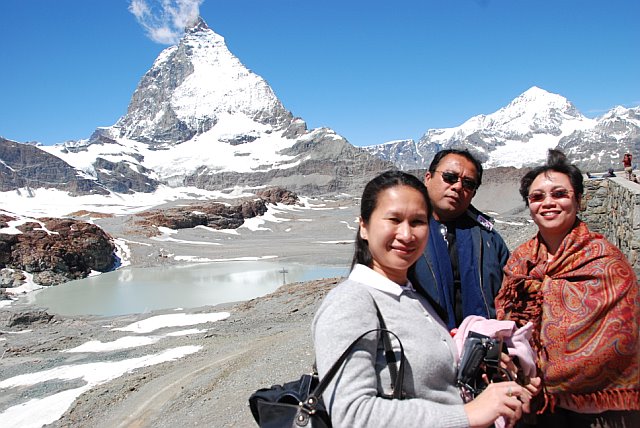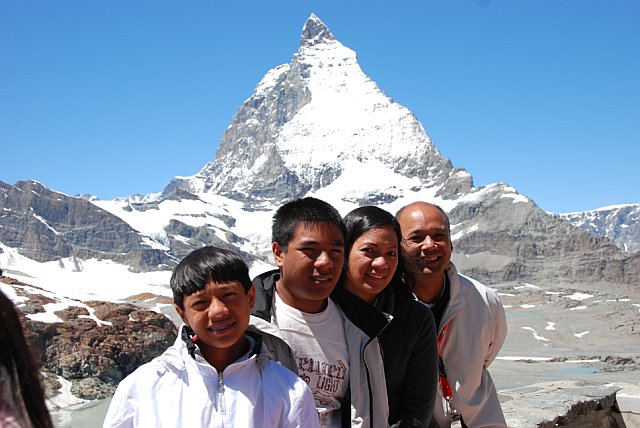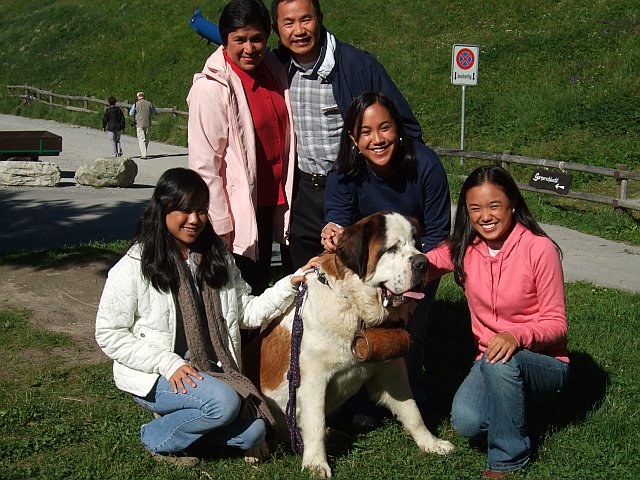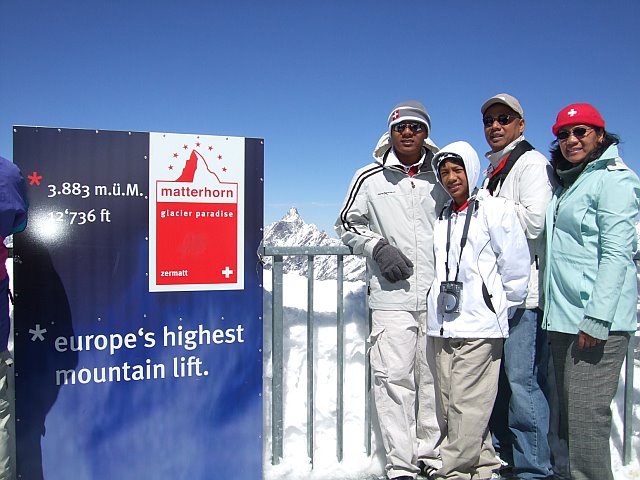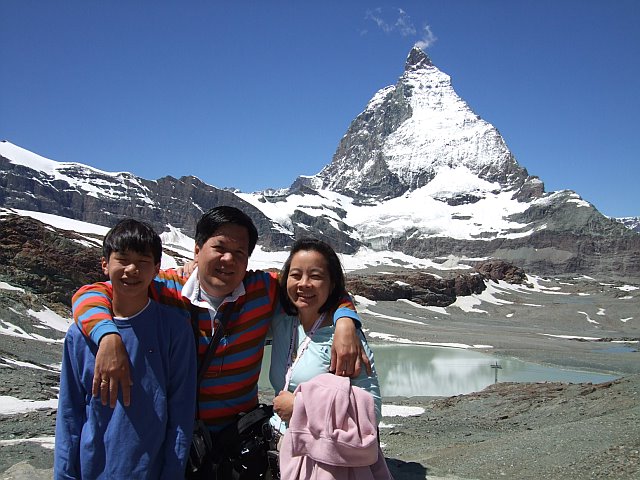 Photos provided by Monette C. Casals, Joy C. Gavino and Herbert "Beboy" Herrera. For addtional pictures you can also check out Beboy's webpage at
www.yaxbo.smugmug.com