BisayaBulletin.com

From our little Visayan corner to the global community...

Congratulations, Worshipful Alex Y. Mancao!

Written by May T. Mediano

March 8, 2008

On January 6, 2008, Worshipful Alex Y. Mancao was installed as Master of Southern California Lodge #529, Westchester Masonic Center located at Playa Del Rey, CA, making everyone proud.  Having been chosen as the first Bisaya to head a Lodge previously led by a long line of distinguished masters and which current members are predominantly Caucasian is a testament to his esteemed leadership abilities.  With the full support of his loving wife, Ruth Mancao, and daughters, Alexandria, Alyssa and Alana, our dear Alex Mancao's accession was a gathering abounding with warmth and love emanating from the presence of family, friends, and the attendance of members from various California Masonic Lodges - #377 Artesia Sunrise, #378 Granada Hills, #567 Pacific Rim, #614 Atwater Larchmont, #767 William Rhodes Hervey – and out-of-state Lodges from New York, Manila, Cebu and Canada.  The ceremony's highlights included the Master's endearing
message
and Alana's, Alex's youngest daughter, interpretation of a piano interlude from the Broadway musical, "Jekyll & Hyde", which she lovingly dedicated to her father.  Master Mancao's plans for 2008 include a line-up of fund raising events, including a "Filipino Night" which intends to introduce Filipino culture to the American community of Masons.
A festive reception followed the installation ceremony with Bro. Bob Laurente singing his heart to the tune of
"Pure Imagination"
,
"Me & Mrs. Jones"
,
"Around the World"
, and the lovely couple,
Alex & Ruth dancing
to their favorite song, "Witchita Lineman".  Music and entertainment provided by Bob Summers and his Band with Bro. Mike Mediano on the keyboards. Go Alex!
2008 Officers of the Lodge

Master - Alex Mancao

Senior Warden - Jason Conte

Junior Warden - Anthony W. Fox

Treasurer - George Anthony Weiner

Secretary - Joe Goldwine

Chaplain - Charles Mark Steiger

Senior Deacon - John F. Drewery Sr.

Junior Deacon - Danny Rojas

Marshall - Alan Quon

Senior Steward - Eduardo Mendoza

Junior Steward - Walter H. Mueller

Organist - Melvin Fineberg

Tiler - Michael R. Glaser

Asst. Tiler - Mark Glaser

Asst. Secretary - J. Richard Pierce, PM

Worshipful Alex Y. Mancao is an independent contractor of Termite Control (wood destroying organism).  He has been in business since 1991 servicing the counties of Los Angeles, San Bernardino, Riverside, and Santa Barbara.  His office is located in Chino Hills, CA.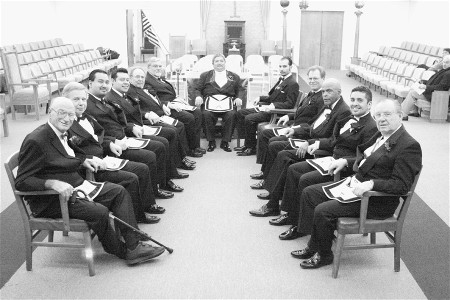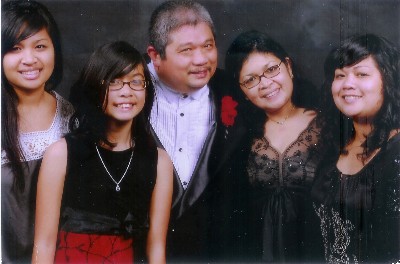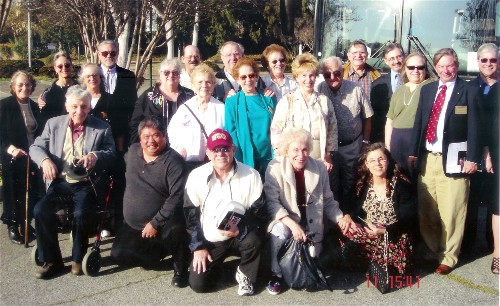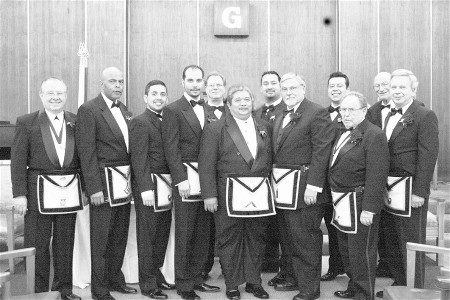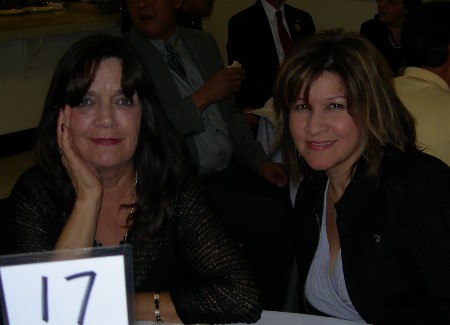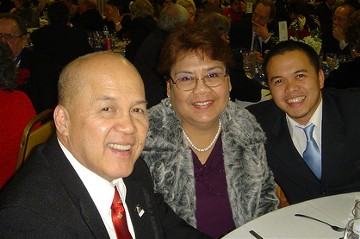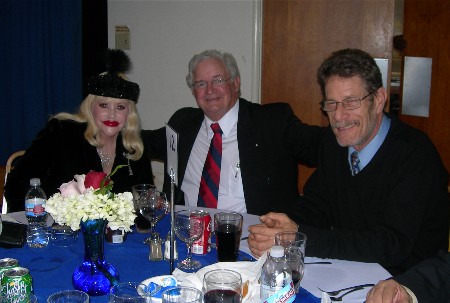 Famous Filipino Masons

Dr. Jose P. Rizal, Juan Luna, General Antonio Luna, Apolinario Mabini, Graciano Lopez Jaena, Marcel H. Del Pilar, Gat Andres Bonifacio,  Gen. Emilio Aguinaldo, Teodoro M. Kalaw, President Jose P. Laurel, Jose Abad Santos, President Manuel Luis Quezon

US & Other Countries

PRESIDENTS: George Washington, James Monroe, Andrew Jackson, James Polk, James Buchanan, Andrew Johnson, James Garfield, William McKinley,Theodore Roosevelt, William Howard Taft, Warren G. Harding, Franklin D. Roosevelt, Harry S. Truman, Gerald R. Ford

FROM THE AMERICAN REVOLUTION (other than Presidents): Benjamin Franklin, John Hancock, Paul Revere, John Paul Jones, LaFayette, Rufus King, James Otis, Baron von Steuben, Joseph Warren

POLITICAL LEADERS: Winston Churchill, Simon Bolivar, Edmund Burke, Benito Juarez, Edward VII, George VI, Bernardo O'Higgins, Jose' de San Martin, Francisco de Paula Santander, Jose'Rizal, Jose' Marti, Pandit Nehru, Lajos Kossuth, Jonas Furrer, Guiseppe Mazzini, Eduard Benes, John A. MacDonald, Aaron Burr, George McGovern, Barry Goldwater, Estes Kefauver, Adlai Stevenson (not the governor of Illinois, but his father who was Vice President in 1892), Thomas E. Dewey, Alf Landon, Hubert H. Humphrey, Wendell Wilke, W.E.B. DuBois, William Jennings Bryant

MILITARY LEADERS: Omar Bradley, John J. Pershing, Douglas McArthur, General Winfield Scott, Captain Eddie Rickenbacker, Jimmy Doolittle, General Mark Clark, General George C. Marshall

FINE ARTS: Wolfgang Amadeus Mozart (and his father, Leopold), Ludwig von Beethoven, Jean Sibelius, Franz Liszt, Josef Haydn, Irving Berlin, Gutzon Borglum, Charles W. Peale, Alfons M. Mucha, John Philip Sousa, both Gilbert & Sullivan, George Gershwin, George M. Cohen, Count Basie, Nat King Cole, Giacomo Meyerbeer, Signmund Romberg

ACTORS: John Wayne, Red Skelton, Clark Gable, W.C. Fields, Will Rogers, Burl Ives, Roy Rogers, Danny Thomas, Ernest Borgnine, Oliver Hardy, Tom Mix, Audie Murphy, Gene Autry, Wallace Beery, Eddie Cantor

L-R: Melvin Finberg, John Drewery, Eduardo Mendoza, Jose Conte, Mark Steiger, Alex Mancao, Alan Quon, Anthony Fox Jr., Danny Rojas, Joe Goldwine, Michael Glaser, Walter Muehler

Alex Mancao with the members and family of Westcheser Masonic Center - Lodge #529

Vada & Michael Newfield with a guest

Maggie Summers and Michelle Carroll

Mark Glaser, Michael Glaser, Walter Mueller, Alan Quon, Danny Rojas, Joe Goldwine, Anthony Fox, Alex Mancao, Jason Conte, Charles Mark Steiger, John Drewery Sr., Eduardo Mendoza, Melvin Finberg, J. Richard Pierce

Mancao Family--Alyssa, Alana, Alex, Ruth, and Alexandria

View videos of the occasion: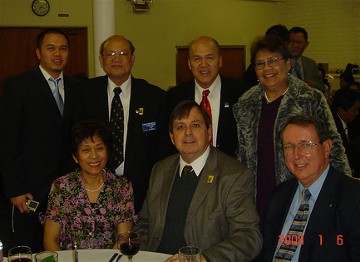 Gilbert & Gene Ocampo, with fellow brother from Atwater Larchmont Lodge #614

Fellow brothers from Atwater Larchmont Lodge #614